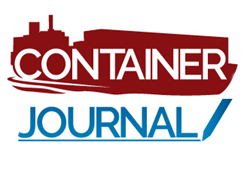 There was no one destination for all aspects of containerization, Container Journal will be that place
Boca Raton, Fl (PRWEB) July 06, 2015
MediaOps, Inc., the creators of DevOps.com, today announced the launch of Container Journal (http://www.containerjournal.com), a site solely focused on the use of containers in today's computing environments. Container Journal will feature original articles from leading thinkers in the container community as well as stories from award winning, professional tech journalists. The site will also host webinars, a daily poll and other content related to container usage.
Containers represent one of the leading trends in computing today. With companies such as Docker, CoreOS, ClusterHQ joining industry giants like IBM, Red Hat, MIcrosoft and others in the rush to speed up the pace of container adoption. A recent study by DevOps.com and ClusterHQ showed that over 90% of organizations have either looked at or plan to look at containers in the near future.
"There is a tremendous interest in everything related to containers and up to now there was no one destination where people can find information on all aspects of containerization. Container Journal will be that place," said Alan Shimel, CEO and Editor-in-Chief. "We want focus not just on the containers themselves but the entire ecosystem that is rapidly developing around container-based computing."
ContainerJournal.com is live as of today and can be reached at http://www.containerjournal.com. Parties interested in contributing content, advertising, sponsorships or partnerships should contact editor@containerjournal.com.
About MediaOps, Inc.
MediaOps, Inc. is the company behind some of the leading tech media sites today. Offering fresh, original content on the leading tech trends in enterprise computing, MediaOps offers both website content, physical and virtual conferences and tech training and certification.
MediaOps, Inc. is the publisher of DevOps.com, ContainerJournal.com and the producer of DevOps Connect events. Additionally, MediaOps is a partner in the DevOps Institute for DevOps training.