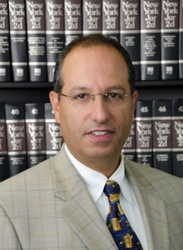 We are excited to be operating at our new, state of the art facility.
(PRWEB) July 07, 2015
Quadrino Law Group is pleased to announce the relocation of the firm's headquarters to 225 Broad Hollow Road, Suite 304, Melville, New York 11747. The new facility is a state of the art building, located with easy access to New York City's airports, highways, and rail lines.
Richard Quadrino, the firm's CEO and founder, said, "We are pleased to service our clients from such a premier location and we look forward to our continued success in our practice of law in Melville -- Long Island's main business hub."
The firm handles Health Insurance Claims and Litigation for medical providers, Insurance Class Actions, and Complex Insurance and Commercial Litigation. The lawyers in the firm are each accomplished and credentialed within their fields and have track records of success for clients around the United States.