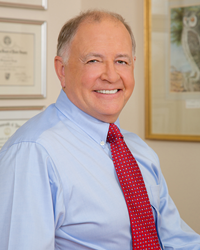 Virginia Beach, Virginia (PRWEB) July 06, 2015
Hundreds of thousands of people in the United States choose fat-reduction procedures each year for aesthetic reasons, which is why liposuction regularly ranks among the top five most popular cosmetic surgeries performed in the country. For a particular demographic, however, fat reduction has become more than a way to slim down a silhouette for swimsuit season. Military members who fail to meet height-to-weight-ratio requirements must have their neck and abdomen measured, and the results are used to determine their body fat percentage. If the numbers are too high, the servicemen and women must enter a weight-monitoring program and possibly find themselves ineligible for a variety of advancement opportunities, including promotions and professional school.
For years now, liposuction has been some military members' procedure of choice to eliminate pockets of fat and help them pass what is known as the "tape measure test," as even very physically fit and healthy people may have bulges that add inches to their waistline. More recently, a non-invasive form of fat reduction known as CoolSculpting® has joined the ranks alongside liposuction. Virginia Beach plastic surgeon Dr. Ben Hugo sees a lot of military personnel seeking information on both procedures as ways to lose fat in the hopes that they can continue to serve their country. In June, the company behind CoolSculpting®, Zeltiq, reviewed before-and-after photos from Dr. Hugo's practice and plans to use some of the images in an upcoming campaign. In light of the increased attention and interest, Dr. Hugo is offering a July 22 seminar to explain more details about body contouring to anyone who wants to learn more, including members of the military.
Soldiers, sailors, and others looking to choose CoolSculpting® or liposuction should remember that neither offers an overnight fix, though both allow for a dramatic reduction in excess unwanted fat in a relatively short span. Since liposuction is a surgical procedure, it can involve weeks of recovery as swelling resolves, though strenuous activity—a reality in the military—can typically be resumed in a matter of weeks. A form of liposuction known as SmartLipo™ uses lasers to increase precision and efficiency, which can also reduce bruising and post-surgery down time.
CoolSculpting® is noninvasive, meaning there are no incisions or injections that will require healing, but the timeline after a treatment session can involve weeks or months of gradually shedding fat.
Perhaps the best news is that when this fat is gone, it's gone. Liposuction physically removes large fat cells from the body via suction, as opposed to dieting, which shrinks the cells but leaves them to potentially grow larger again.
Like liposuction, CoolSculpting® takes the fat cells away, though it accomplishes this by destroying them with cold. A CoolSculpting® session involves the application of a device that obliterates fat without damaging the surrounding area, since fat cells freeze at a lower temperature than other tissue. The cold literally bursts the unwanted cells, which are then eliminated through natural bodily processes.
Both methods are effective when it comes to getting rid of fat for the sake of a slimmer profile or a tighter circle on that tape measure—though neither is recommended as a weight loss method. Ideal liposuction patients, for instance, have good muscle tone and are within 30 percent of their ideal body weight, which isn't usually a problem for military members who just need a little help so they can continue doing their job.
Dr. Ben Hugo is very familiar with both procedures, removing fat with cold or liposuction. Virginia Beach-area military members and civilians alike can get more information about the procedures or find out about the seminar at benhugo.com or call (757) 496-4801.