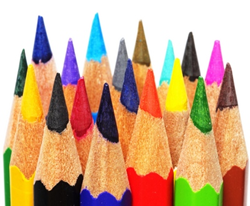 Donations Will Help 300 Kids Start the School Year
Des Moines, IA (PRWEB) July 07, 2015
Imagine starting school with no school supplies. Having to borrow or ask the teacher or classmates for a pen, a folder, or a notebook that everyone has, but you don't. Kids who go to school unprepared may feel guilt or shame not having the required school supplies. It may also hold them back from learning.
Orchard Place, mental health experts for Iowa's children, is launching their annual school supply drive to help 300 children get their educational year off to a great start. Today, many families are challenged to provide basic needs for their families, and the expense of school supplies can be a real hardship for them. Thanks to the generous support of individuals and organizations during the drive, Orchard Place will be able to provide school supplies for hundreds of kids it serves as they prepare for the new school year.
"This year we are working with more children from multiple Orchard Place divisions," said Director of Volunteers Brandie Broadhead. "We want to make sure the children and families we serve have all the back-to-school essentials to start their year off right. We are counting on donors to help us serve a record number of children this year."
Some of the priority items and supplies needed include:

USB Cards / Flash Drives
Low Odor dry Erase Markers
Gallon & Quart Zip Lock Bags
Classroom Sized Hand Sanitizer
Wide & College Loose Leaf Paper
Two Pocket Folders
24 Count Crayons
Pencils and Pens
Backpacks
Spiral Notebooks (Wide & College)
There are multiple ways to help Cash donations and gift cards are also appreciated. Cash donations may be made via the Orchard Place Website at the General Support Section / Special Event Category which allows online donations for the School Supply Drive:
https://www.orchardplace.org/donation.aspx?id=General
Money or gift cards will be used to purchase supplies that are in need and will be used to help kids participate in activities and purchase items that teachers require after the start of the school year. Special notebooks or gym clothes are just two examples.
Supplies can be dropped off at the Orchard Place Campus, Variety Family Services Center, 925 SW Porter Avenue, Des Moines, IA 50315. The school supply campaign begins this year on July 1.
Help and donations from individuals and organizations will send 300 kids back to school with the supplies they need to learn and eliminate the guilt and shame of not having the proper items to start the year.
Orchard Place is encouraging our many friends and supporters to help get our students off to a good start. For questions concerning the school drive, contact Brandie Broadhead at bbroadhead(at)orchardplace(dot)org or call 515-287-9621.