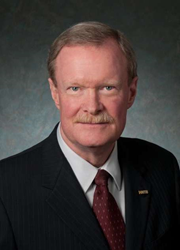 KANSAS CITY, Mo. (PRWEB) July 02, 2015
HNTB Corporation recently issued a new Viewpoint highlighting challenges and advancements for bridge builders, including key learnings that aren't necessarily taught in college.
Rob Turton, HNTB national bridge practice leader, emphasized the importance of understanding the complexities behind getting a bridge built. In order to even begin the process of building a bridge, many hurdles must often be overcome, including uniting owners, stakeholders and the general public.
"But for those who have the sticktoitiveness to learn how to bring people together, they can create landmarks and encourage incredibly positive changes that shape the very fabric of the communities in which they work," said Turton.
Turton encouraged aspiring engineers to recognize these challenges, saying they "need to understand all the skills necessary to run the proverbial marathon in the lifecycle of a major infrastructure project."
Throughout its history, HNTB has offered innovative bridge solutions to clients across the United States. The firm has served on some of the most significant bridge projects in the country, including the Leonard P. Zakim Bunker Hill Memorial Bridge in Boston and the Tacoma Narrows Bridge in Washington state. Additionally, HNTB will deliver final design and construction support services for the Sixth Street Viaduct Replacement in Los Angeles and serves as owner's representative for the $3.9 billion New NY Bridge, also known as the Tappan Zee Bridge.
About HNTB
HNTB Corporation is an employee-owned infrastructure firm serving public and private owners and contractors. With more than a century of service in the United States, HNTB understands the life cycle of infrastructure and addresses clients' most complex technical, financial and operational challenges. Professionals nationwide deliver a full range of infrastructure-related services, including award-winning planning, design, program management and construction management. For more information, visit http://www.hntb.com.