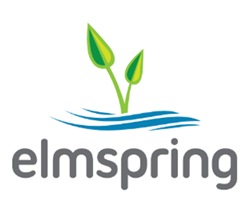 We're expecting impressive success stories from this talented group.
Chicago, IL (PRWEB) July 07, 2015
The now national real estate tech accelerator program, elmspring, is proud to announce the participants for Session 2.1. The session begins on July 1, 2015, and welcomes five new startup companies.
The elmspring accelerator, founded by real estate professionals and entrepreneurs Thomas Bretz and Adam Freeman, is a three-month intensive program that aims to help startups bring disruptive ideas to market. Each startup will receive seed capital, access to elmspring's growing network of advisors and mentors, office space at 1871 Chicago's premiere digital hub, and a host of professional services and resources. The program ends with a Demo Day where startups demonstrate their products for serious investors.
Tom Bretz states, "We are thrilled to begin another session of the elmspring accelerator. Since we have expanded nationally and will be growing accelerator programs on the West Coast, we have solidified crucial partnerships, the most recent with Zillow. We're expecting impressive success stories from this talented group, as a result."
Participants in the elmspring 2.1 session include:
Alpha Lead: Alpha Lead is a cloud-based application that uses data analytics to help agents connect with higher quality clients. Alpha Lead eliminates the need for residential and commercial real estate agents to generate their own leads by electronically delivering pre-qualified clients.
Commercial Connected: Commercial Connected is a two-sided commercial marketplace with Commercial Real Estate listings on one side and buyers and tenants listed on the other side. The platform connects parties via email based on their unique criteria, much like dating sites connect people.
DrawBridge Solutions, LLC: DBS is a "first of its kind" alliance of experts from various fields assembled to develop and implement holistic redevelopment strategies that facilitate protective and beneficial real estate transactions. By uniquely aggregating a broad range of data, resources, and expertise, DBS is able to identify and integrate strategies to mitigate environmental, financial, and development risks—facilitating transactions that will catalyze the cleanup and redevelopment of environmentally impacted properties.
Property Carnivores: Property Carnivores is Tinder for residential real estate agents looking to leverage social networks for prospecting. We pack big data intelligence, cloud-computing efficiency, and mobile simplicity in a fun, motivating app. Property Carnivores turns the age old real estate practice of farming into a game that helps agents win.
For more information on the elmspring accelerator, email info(at)elmspringchicago(dot)com.