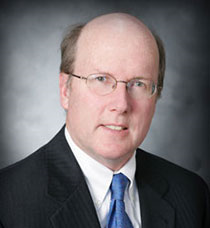 "Our attorneys stay involved in community events where they have the ability to reach a large number of people to answer questions regarding the legal system." -William K. Mattar
Buffalo, NY (PRWEB) July 03, 2015
The Erie County Bar Association Institute of Law Noonday Learning Lecture took place on June 25, 2015 at 1:00pm. The Association welcomed speaker C. Daniel McGillicuddy Esq. of William Mattar Law Offices. McGillicuddy's presentation explored issues pertaining to injured bicyclists and practical points of investigating these types of cases.
Each year, New York State residents are hospitalized or even killed due to bicycle-related injuries. Of 2,000 hospitalizations, approximately 38 percent involve a brain injury. Head injuries account for more than 60 percent of bicycle-related deaths, and young children from the ages of 10 - 14 are at the highest risk. McGillicuddy explored the rights, duties and obligations of bicyclists during his presentation. He also helped to explain how insurance regulations may also pertain to accidents involving bicycles.
About William Mattar, PC
For over 25 years, William Mattar, PC has been representing clients across New York State including the Buffalo, Rochester, Syracuse, Binghamton and Albany regions. With a principal office located at 6720 Main Street in Williamsville, NY, William Mattar Law Offices focuses on auto injury cases for those seriously injured in motor vehicle accidents. William Mattar, P.C. has an extensive legal network available for most legal issues you may need assistance with. Call the William Mattar Immediate Response Team at 444-4444. For more information about the firm, please visit http://www.WilliamMattar.com.