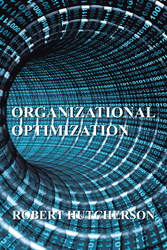 Governments must give citizens hope and confidence in its leaders by managing budgets properly and not projecting future doom and gloom because of mismanagement and wasteful spending
JACKSONVILLE, Fla. (PRWEB) July 27, 2015
Concern over the U.S. federal government's surmounting debt has moved to the forefront of the American electorate, becoming a hot-button issue among 2016 presidential candidates.
Organizational expert Robert Hucherson, author of the recent book "Organizational Optimization," weighs in on these pressing news issues.
"This is unacceptable to most of us, as local and federal governments are mounting enormous debts that are hindering the future of our children's way of life," government and business consultant Robert Hutcherson said. "We must not accept the mentality of kicking the can down the road for our children to deal with."
In his book, Hutcherson details the framework for governments to become more effective and efficient, which are aligned with the voice of the citizen.
"Governments must give citizens hope and confidence in its leaders by managing budgets properly and not projecting future doom and gloom because of mismanagement and wasteful spending," Hutcherson said.
As more organizations are feeling pressure to provide better services and reduce spending, Hutcherson's strategies outlined in "Organizational Optimization" have saved governments and businesses more than $2.6 billion in cost savings to date.
For more information, visit http://www.ooptimization.com and http://www.optimize-consulting.biz.
Organizational Optimization
By Robert Hutcherson
ISBN: 978-1-4969-4480-1
Available in softcover, hardcover, e-book
Available on Amazon, Barnes & Noble and AuthorHouse
About the author
Robert Hutcherson is the founder and CEO of Optimize Consulting, Inc., a minority (8a) service-disabled veteran-owned small business (SDVOSB) that has provided more than $2.6 billion in cost savings to federal and commercial organizations around the world. He has a bachelor's degree in industrial engineering technology and a master's degree in business management. Hutcherson was born in Zaragoza, Spain, is a military veteran and currently resides in Florida.
# # #
For review copies or interview requests, contact:
Jenni Uebelhack
317.602.7137
juebelhack(at)bohlsengroup.com