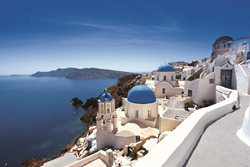 Seattle, WA (PRWEB) July 02, 2015
Windstar Cruises is celebrating the Fourth of July with exceptional savings on select sailings. Guests can book the yachting vacation of their dreams for as low as $1,499 per person, a savings of up to 82% off, on select voyages until July 10, 2015.
Take advantage of these savings and cruise in Windstar Style, the perfect pairing of comfort and luxury. Experience the glamorous ports of the French Riviera on Glitter & Glam of the Riviera. Relax on the beautiful beaches of the French Polynesia islands on Dreams of Tahiti.
Every Windstar voyage promises an intimate, yacht style experience, including pampering without pretense, smaller ports of call, and unique private events on shore.
To learn more about the featured voyages and take advantage of Windstar's Fourth of July Sale, contact a travel professional, visit the website or call Windstar Cruises at 800-258-7245.
About Windstar Cruises
Windstar Cruises operates a fleet of small luxury cruise ships known for its intimate yacht style experience and unique voyages to the world's best small ports and hidden harbors. Its three recently renovated sailing yachts carry just 148 to 310 guests and cruise to 50 nations, calling at 150 ports throughout Europe, the South Pacific, the Caribbean, and Central America. In May 2014, Windstar launched Star Pride, the first of three newly acquired power yachts. In May 2015 the company launches Star Breeze and Star Legend. The power yachts, with a capacity of 212 guests each, will double the size of Windstar's fleet, making the company the market leader in small ship cruising with 300 or fewer passengers, with a total of 1,242 berths. The additional capacity opens up new itineraries such as voyages to Southeast Asia, Arabia, Iceland, and beyond. Windstar was recently named Condé Nast Traveler's #1 small ship cruise line in the world.
For more information including rates and itineraries, contact a travel professional or call Windstar at 800.258.7245, or visit http://www.windstarcruises.com.
###