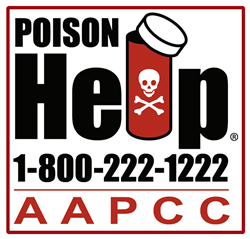 We expect this legislation, if enacted, to prevent unnecessary tragedies through an expansion of the proper dissemination of naloxone and overdose prevention programs.
Alexandria, VA (PRWEB) July 02, 2015
The American Association of Poison Control Centers (AAPCC) applauds Congresswoman Donna Edwards (D-Md.) for her introduction of the Stop Overdose Stat (S.O.S.) Act of 2015 on June 23, 2015. Together with the Senate companion bill introduced by Senator Jack Reed (D-R.I.), this Act seeks to decrease drug overdose – especially of heroin and opioid medication – by expanding the awareness and use of naloxone, improving epidemiological surveillance of overdose occurrences, and establishing a coordinated federal plan of action.
"We expect this legislation, if enacted, to prevent unnecessary tragedies through an expansion of the proper dissemination of naloxone and overdose prevention programs," said AAPCC Executive Director and CEO Stephen T. Kaminski, J.D. "In addition, surveillance is critical. Data from calls to the national Poison Help line (1-800-222-1222) is uploaded by poison centers every eight minutes to AAPCC's National Poison Data System (NPDS), facilitating the ability to track poison exposure outbreaks across the country in near real time."
Over the past three decades, drug overdose deaths in the United States have tripled and in 2008, unintentional poisoning deaths surpassed motor vehicle deaths as the leading cause of injury death for the first time.
In overdose scenarios, opioids (including morphine, oxycodone, hydrocodone, methadone and fentanyl) cause slowed breathing, which can lead to hypoxia and, if untreated, death. Timely administration of naloxone reverses the opioid-induced slowing of the respiratory rate and can save a person's life. Naloxone is very effective, inexpensive, and has been used for this purpose in hospitals and by emergency medical systems since 1970.
Last October, AAPCC joined the American Academy of Clinical Toxicology (AACT) and the American College of Medical Toxicology (ACMT) to jointly publish (in the journal Clinical Toxicology) a position statement advocating expanded access to naloxone throughout the United States.
"Deaths from prescription and non-prescription opioids have reached epidemic proportions," said Robert S. Hoffman, M.D., AACT immediate past president and former New York City Poison Center director. "Naloxone is easy to administer, very safe, and can rapidly reverse toxicity. Unfortunately, help is often too far away."
The S.O.S. Act will function through the following key components:

Funding of overdose prevention programs by expert public health agencies and community-based organizations that includes the purchase and distribution of naloxone.
Funding of programs to improve fatal and nonfatal drug overdose surveillance and reporting capabilities.
Required assemblage of a stakeholder task force to develop and submit a plan to reduce drug overdose deaths.
Prioritization of research on drug overdose and overdose prevention.
For more information, the media may contact Brett Schuster, AAPCC associate manager, Public Relations and Member Services, at 703-894-1865 or [email protected]
AAPCC supports the nation's 55 poison center members in their efforts to treat and prevent drug, consumer product, animal, environmental and food poisoning. Members staff the Poison Help hotline at 1-800-222-1222 that provides free, confidential, expert medical advice 24 hours a day, seven days a week, 365 days a year from toxicology specialists, including nurses, pharmacists, physicians and poison information providers. In addition, AAPCC maintains the only poison information and surveillance database in the United States, providing real-time monitoring of unusual poisoning patterns, chemical exposures and other emerging public health hazards. AAPCC partners with federal agencies such as HRSA, CDC, FDA and EPA, as well as private industry.
To learn more, visit http://www.aapcc.org, like us on Facebook, follow us on Twitter (@AAPCC), and read our blog at aapcc.wordpress.com.