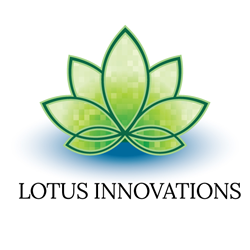 Lotus Innovations is willing to take on early-stage or underperforming companies that show great promise but lack the critical early support.
Irvine,CA (PRWEB) July 07, 2015
On June 8, The Orange County Business Journal (OCBJ) ranked Lotus Innovations third in their newly published annual list of Orange County's most active venture capital firms. The fast-growing private equity investment firm's focus on early-stage or underperforming IT service companies won its first appearance on the prestigious list of companies located in the heart of California's Tech Coast region, second only to Silicon Valley's information technology development in the State.
Lotus Innovations was founded with the goal to build job growth in the United States by transforming entrepreneurial Enterprise IT Professional Services into SaaS-based companies. Lotus Innovations, located at University Research Park in Irvine, California, completed an over-subscribed first round of financing in 2014 to create the successful private equity fund that employs proprietary methodology and embedded management to accelerate growth and valuations for portfolio companies. Christian Mack, Linda Ritchie, Mark Prynn, Philip Jones and David Roman are Managing Directors of the Fund.
To gain their leading position in the heavily tech-invested region, the technology executive team took an old axiom about failure and turned it on its head. Over years of their collective experience, the partners found that the surest path to success was to keep repeating the same steps over – and over. With this acknowledgement from the OCBJ, The Lotus Innovations Fund is proof that applying a focused and successful formula to new ventures is yielding the positive results. But one difference with this serial success story is that the team is now focused on the entrepreneurial skills of others by dedicating their talents to give promising ventures a helping hand.
"It may sound like an Oscar acceptance speech to say 'We could not have gotten to where we are without the help of others,' but any truly successful entrepreneur knows the value of having people believe in you, getting smart advice and finding early backing," said Mack. "We've been fortunate to be bolstered by supportive mentors throughout our careers. It's time to return those many favors by extending our experience and help to others."
"Entrepreneurs are the backbone of the U.S. economy," said Mack. "Since the great recession, it's been very difficult for smart and capable early stage and underperforming companies to obtain credit from banks to grow their businesses. Most VC's and private equity firms are only willing to take a chance on businesses already in the $10-20 million revenue range, reducing their risk by supporting companies that are already well on their way to success."
The fund has focused its investing on three companies in the last year:
gen-E Technologies, a worldwide leader in Network System Management solutions company for Service Providers and Enterprise companies, gen-E helps clients dramatically reduce costs, improve efficiency and deliver higher quality service by providing greater visibility, control and automation of their operational systems.
RAMP Consulting, a SAP Enterprise Performance Management company, focuses on working with clients to implement, enhance, and manage services for Business Planning and Consolidation, Business Intelligence, Business Warehouse, Project Cost Management, Business Objects, DS, FIM, and HANA.
IQ Logic, an I.T. Consulting company with a unique customer-centric Managed Document Services (MDS) approach, empowers clients to accelerate the improvement of business processes through the integration of digital and paper workflows.
"Lotus Innovations is willing to take on the challenge of early-stage or underperforming companies that show great promise but lack the critical early support. By winning our first appearance on the OCBJ list, it's great to see industry acknowledgement that we are on the right track."
ABOUT LOTUS INNOVATIONS
Lotus Innovations, located in Irvine, California, is a Private Equity Fund focused on transforming Enterprise IT Services companies into SaaS-based companies. By operationalizing a repeatable process with Lotus Innovations' proprietary methodology and embedded management, the fund creates a new paradigm that accelerates growth and valuations.
The investment strategy and proven operational platform creates a repeatable methodology for success with significantly improved growth prospects, cash flows, balance sheets, and market valuations.