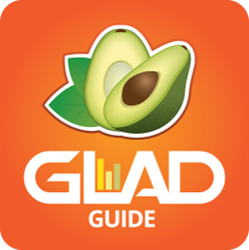 Really helpful. Just found out I am diabetic and this is chock full of helpful information for meal planning - B. Dewyer
London, United Kingdom (PRWEB) July 06, 2015
Diabetes affects many of us and the Glycemic Load and Alkaline Diet (GLAD) Guide app could help. More than 29 million Americans have diabetes, the majority of which are Type 2. However, eight million do not know they have it. In addition, 86 million U.S. adults or more than one in three, have prediabetes (abnormally high blood sugar levels). Without reductions in blood sugar levels and in weight, 15 to 35% of people with prediabetes will develop diabetes within five years (Centers for Disease Control and Prevention, 2014).
Diabetes sufferers should avoid peaks in their blood sugar levels. Following a low glycemic (GL) diet not only helps control the blood sugar levels but also reduces the risk of getting diabetes. Why is this? When carbohydrates, simple or complex, are digested, sugar enters the bloodstream. The Glycemic index (GI) looks at how quickly sugar enters and it's absorbed in the bloodstream after carbohydrates are eaten. If the blood sugar level rises too fast after a meal, the brain will signal the pancreas to secrete more insulin. Insulin helps bring sugar out of the bloodstream, primarily through converting the excess sugar into fat and storing it in the body. A greater increase of blood sugar leads to greater insulin production, more fat storage and then the lowering of blood sugar levels. This results in an increased energy level, followed by lethargy and hunger after eating sweet foods or high in carbs. Excess insulin production can result in a number of health problems like weight gain, fatigue and eventually even Type 2 diabetes.
Glycemic load (GL) looks not only at how quickly food is converted into sugars but also how much carbohydrate a particular food contains. It combines both the quality (GI) and quantity of carbohydrates in one number and it represents the best way to predict blood sugar value of different types and amount of foods.
A low glycemic diet (GL) is ideal for controlling and treating Type 2 diabetes. The Glycemic Load and Alkaline Diet (GLAD) Guide app is the perfect tool when following a controlled or low glycemic load diet. Its key features are:

Comprehensive database of thousands of foods
Search function that will quickly find a specific food
Calculates and records the GL value of the daily food intake
Creates daily menus
Saves your favourites menus with their respective GL
Creates daily and weekly shopping lists
Monitors weight over time by tracking BMI against GL
Tailored functions to help you personalise your nutrition
In addition to the glycemic load control, the Glycemic Load and Alkaline Diet (GLAD) Guide app could be used to achieve sustained weight loss and improved general health.
For more information on the news that is the subject of this press release, visit http://www.gladguideapp.com/. The Glycemic Load and Alkaline Diet (GLAD) Guide app is now available on Google Play.