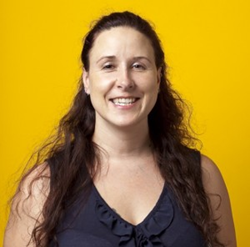 Salem, OR (PRWEB) July 02, 2015
Sunny Drake, DMD, MS is currently accepting new patients suffering from gum disease in Salem, OR, without a referral. She is one of the few periodontists in the country certified to offer a unique laser gum surgery known as the LANAP® protocol. This minimally invasive procedure uses a special beam of light to target bacteria without affecting healthy tissue. The gums do not need to be cut, so there is little bleeding, and the healing process is measured in days instead of weeks.
Periodontitis begins with a mixture of bacteria and food acid called plaque. This sticky substance builds up around the base of teeth and below the gum line, unless it is removed with twice daily brushing and flossing and regular professional dental cleanings. Unfortunately, even people who practice good oral hygiene may develop gingivitis and periodontitis due to other risk factors such as genetics, hormone fluctuations and overly crowded teeth. One of the earliest symptoms is inflammation of the gums. A timely visit to the dentist can catch the disease early and prevent the later complications, but if individuals with gum disease in Salem, OR procrastinate about seeking treatment, the moderate and severe stages of periodontitis require oral surgery.
Periodontists performing traditional scalpel surgery to treat gum disease in Salem, OR, access the infected area below the gum line by cutting them and pulling them away from the roots of teeth. This allows the calculus to be scraped away and the infection to be cleaned. Once the procedure is complete, the gums are stitched back in their original positions. The invasive nature of the surgery causes considerable trauma, and at times, the gums are so damaged that they are unable to fully reattach, permanently altering an individual's smile.
Dr. Drake is qualified to perform laser gum surgery using the FDA-cleared PerioLase® MVP-7™ laser. She directs the beam of light between the teeth and gums, so no incisions are necessary and only bacteria and infection are removed. The process stimulates new bone growth, so a person is much more likely to experience a full recovery with no recession. Individuals who are interested in learning more about the LANAP® protocol and the benefits of laser gum surgery can call Dr. Drake's office today without a referral.
About the Practice
Drake Periodontics & Implantology P.C. is a periodontal practice offering individualized care for patients in Salem, OR. Dr. Sunny Drake attended Idaho State University to attain her bachelor's degree, and subsequently attended Oregon Health and Science University, School of Dentistry, continuing into their advanced specialty training in Periodontology and Dental Implants. She completed a three year residency and earned a Certificate of Advanced Education in Periodontics and Implantology, and a Master of Science in Periodontology. Dr. Drake is a Diplomate, and is board certified in Periodontology, a recognized specialty of the American Dental Association. To learn more about Drake Periodontics and Implantology P.C. and the services they provide, visit their website at http://www.drakeperio.com or call (503) 385-8821.