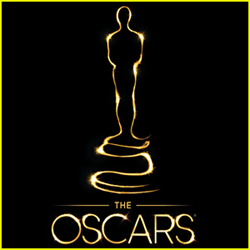 I bought this dress for my formal. It arrived in one week and 4 days after the order was made. Amazing! They put priority on my dress after heard that the timing for me is so urgent! The dress was really the most elegant one I have ever seen and worn! It
(PRWEB) July 03, 2015
The Celebrity Dresses is currently running a promotion through July 30th. Anyone who orders party dresses or cocktail dresses similar to those of celebrities will have the opportunity to get 10% discount on orders that are over $100.
The promotion is automatically applied at checkout. This ensures that people do not have to use coupon codes or remember redemption codes.
There is a low price guarantee at The Celebrity Dresses. There is no competitor selling similar products that beat the prices found on the website.
The website thecelebritydresses.com, offers a wide range of dresses as worn by celebrities during award shows, in movies, and more. This includes the Rihanna red dress from the 2013 Grammys, the Kate Hudson yellow dress from the cover of How to Lose a Guy in 10 Days, and the red dress worn by Nina Dobrev for the 2011 Emmy Awards.
There is a money back guarantee to provide hassle free returns. There is a 30-day money back guarantee for anyone who wants to return a dress because of an improper fit or for any other reason. The finest materials are used and the utmost care is given to all of the dresses so that they are made with love.
Many of the party dresses are priced at under $200, which is a fraction of the cost of what the celebrities paid for their dresses. "I rely on this website whenever I buy cocktail dresses because I know I'm going to get a great looking dress at a price that's even lower than what I can find on the clearance rack of department stores," comments one regular shopper on thecelebritydresses.com.
The website features not only celebrity inspired dresses, but also shoes, wings, jewelry, and bags. This allows anyone to dress to the hottest celebrity trends from head to toe.
The Celebrity Dresses features 1000+ wedding gowns and more than 3000 styles of discounted prom and cocktail dresses. The latest fashion trends of NYC, Paris, and Milan are followed. There are talented designers and tailors who maintain a strict level of quality control over everything that is designed to offer premium fashions at affordable prices. Several payment methods are accepted and now through June 30, free shipping is offered on all orders.
People can begin browsing by visiting the website: http://www.thecelebritydresses.com.