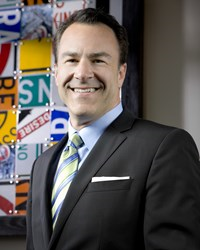 Dog bite injuries are traumatic and costly. No victim should have to pay for the action - or inaction - of a negligent pet owner.. Please, keep your pets indoors and well-supervised this Fourth of July.
Detroit, MI (PRWEB) July 03, 2015
Dog Bite Lawyer Jason Waechter has an important message for pet owners: "Bring your pets inside well before Fourth of July celebrations – especially fireworks – get underway this year," he advises.
Waechter, who has spent the last 20 years of his legal practice fighting for dog bite injury victims, is reaching out to pet owners in advance of this year's celebrations. "Dog bites and attacks are the owner's responsibility, not the victims'," he says. "If your pet gets lost or frightened, and ends up biting or injuring someone, that's on you. No victim should have to pay for damages as a result of a dog or even a cat bite because the owner didn't bother to bring their pet inside."
The American Veterinary Medical Association (AVMA) has created a list of Fourth of July Safety Tips. Waechter, who is not affiliated with the AVMA, believes that pet owners who follow some or all of the safety precautions provided could potentially help prevent a pet bite or attack incident this July 4th. "Pets are considered 'part of the family', but they are not people," Waechter points out. "Parties and fireworks can be overwhelming and stressful for animals. Keeping your pets out of the excitement by giving them a quiet, safe space to hang out is not only going to benefit them, it could potentially prevent a dog bite injury as well." Waechter recently provided a list of reasons dogs may bite on his blog.
Finally, Waechter wants to let pet owners know that dog bites and pet attacks are no laughing matter. "People tend to trivialize dog bites," he says. "What they don't realize is the huge costs associated with dog and pet bite injuries." Dog bites can be extremely traumatic not only for the dog bite injury victim, but also for the pet owner. According to the Insurance Information Institute (III), dog-bite-related homeowner's insurance claims cost over $530 million in 2014, with dog bite injury claims averaging about $32,072.
"People who have been injured as a result of a dog bite or pet attack should get medical and legal help as soon as possible," says Waechter. However, a little preparation and prevention could help pet owners and their pets enjoy a less stressful, more relaxing Fourth of July celebration.
# # #
Jason Waechter has spent two decades cementing his reputation for results. Over the years, he has specialized his practice to dog bites and attacks. Jason has fought tirelessly for injury victims and contributed significantly to safety education and accident prevention. He has entrenched himself as one of the nation's premier lawyers. If you or a loved one has been injured by a dog bite or attack, or another type of accident, call 1-800-708-5433 to speak with a lawyer who can help.