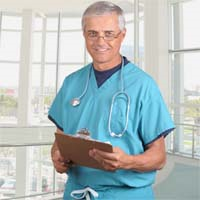 Early clinical results suggest that this approach is very promising...
Raleigh, NC (PRWEB) July 05, 2015
Doctors at the Swedish Cancer Institute in Seattle, Washington say with careful monitoring and good data-gathering, a new IMRT/surgery combination may one day change the outlook for people with pleural mesothelioma. Surviving Mesothelioma has just posted the full story. Click here to read it now.
Researchers report that five mesothelioma patients treated with 25Gy of radiation over five days just prior to surgery had good results and no serious complications.
"Early clinical results suggest that this approach is very promising, but also logistically challenging due to the multidisciplinary involvement," state Drs. Susan Richardson and Vivek Mehta.
The findings have been published in Medical Physics and will be presented in July at the 57th Annual Meeting and Exhibition of the American Association of Physicists in Medicine in California.
"If these findings can be validated in a larger group of patients, this treatment protocol may not only offer hope to mesothelioma patients but could also significantly shorten the time they have to spend in treatment," says Alex Strauss, Managing Editor of Surviving Mesothelioma.
To learn how this mesothelioma treatment works and how the study was done, see High Dose IMRT and Surgery Called 'Innovative and Promising' for Mesothelioma, available now on the Surviving Mesothelioma website.
Richardson, S and Mehta, V, "Use of quality metrics for a new hypo-fractionated pre-surgical mesothelioma protocol", June 2015, Medical Physics, http://www.aapm.org/meetings/2015AM/PRAbs.asp?mid=99&aid=28349
For nearly ten years, Surviving Mesothelioma has brought readers the most important and ground-breaking news on the causes, diagnosis and treatment of mesothelioma. All Surviving Mesothelioma news is gathered and reported directly from the peer-reviewed medical literature. Written for patients and their loved ones, Surviving Mesothelioma news helps families make more informed decisions.