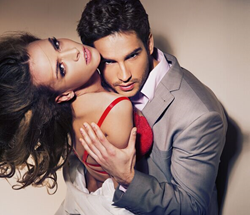 (PRWEB) July 10, 2015
Meet A Millionaire has been regarded as one of the best wealthy dating sites on the market. The website has been designed to attract wealthy men and beautiful women from all over the world, thanks to the tremendous amount of features that it offers. It is certainly an ideal destination for singles to make friends, find a date or even a soul mate.
MeetAMillionaire.org is very easy to navigate. Users can create a profile for free and start browsing through all the profiles on the site. In addition, they'd also be able to use the incredible search engine and post their personal pictures. Besides, registered users can also initiate a conversation in a secure and confidential environment. The website also has support for video chats.
MeetAMillionaire.org aims to provide a safe environment, where people from across the globe can find their ideal match with ease. For those that haven't explored the world of online dating earlier, MeetAMillionaire.org offers around the clock customer support and an extensive FAQ section. The website also sports a blog section where users can share their experiences and tips on dating a millionaire.
Benefits of becoming a member:
1. Limitless messaging to people from all over the world.
2. Edit your profile and add pictures at your convenience.
3. Access to the blog section as well as public forums.
4. Access to the customer support cell.
MeetAMillionaire.org also assures:
1. All members on the site and genuine.
2. The highest possible level of assistance and integrity.
3. Each registered user has a valid ID and is seeking a long term relationship.
4. State-of-the-art search algorithms.
Read More: http://www.meetamillionaire.org/