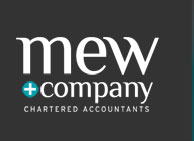 Our Vancouver accounting service will strengthen your billing and collection system
Vancouver, BC (PRWEB) July 04, 2015
Vancouver Chartered Accountants at Mew and Company have recently announced that they now help clients strengthen their accounting systems to make them more agile to organizational needs. They assist clients in making their accounting systems become more cost-effective, automated and easy to use as the business grows. Mew and Company believes that having access to current accounting systems at a moment's notice is critical for operational efficiency and growth. This is the reason why strengthening components of the accounting system, such as billing and collection, is essential for the optimal working of the business.
"Our Vancouver accounting service will strengthen your billing and collection system," states a Chartered Accountant from the Vancouver firm, Mew and Company. "Some businesses have low transaction volume with high dollar values. For others, volume is high and the dollar value is low. The optimal accounting system and internal control risks are different for these two businesses. We can design and implement an accounting system with accounting services tailored specifically to your business, with the flexibility to adapt as your business evolves."
Key decisions need to be made based on information ranging from the bank balance in the morning, the current status of receivables and payables, which invoices should be paid to take advantage of available discount terms, and which customers must be reminded that their accounts are overdue to ensure that the business' cash flow is maintained.
About the Company
Mew and Company, Vancouver is an ideal solution to the taxation problem. With their simple philosophy of building long-lasting customer relationships, the company has been serving many corporate clients in a variety of fields, including restaurants, real estate, retail and also the service industry. Investing in their specialist services will undoubtedly prove to be fruitful for all kinds of clients.
To learn more about Mew and Company, log on to http://mewco.ca/. In order to get in touch with a representative to discuss viable financial services, visit the website http://mewco.ca/ for further contact information.