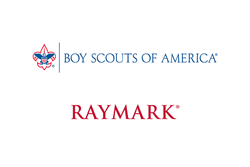 "It was important that BSA select a partner who not only had the right solution, but who really understands the way we run our retail business and can support us with deep and broad retail software experience." Elsom Eldridge, Boy Scouts of America
MONTREAL, Canada (PRWEB) July 07, 2015
Boy Scouts of America has selected Raymark as its technology partner for their retail systems transformation initiative aimed at supporting ongoing growth, improving the store experience and centralizing operations across the organization's various retail business models. Raymark Point of Sale, Clienteling, Omni-Channel Order Management, CRM, Inventory Management and Analytics will be deployed enterprise-wide and will be integrated with BSA's online store, enabling the organization to enhance the customer experience at every touchpoint and improve productivity in all areas of its retail operations.
Raymark store management software suite will provide BSA with the agility to open new locations, including temporary Scout sales, with ease. The included solutions provide cross-platform functionality that allow them to run on various mobile devices and PC workstations. The suite's integrated Point of Sale, Clienteling and CRM solutions will provide the tools needed to tailor the customer experience for retail as well as wholesale customers. Raymark's centralized real-time platform, Inventory Management and Analytics tools will provide BSA with a single view of the truth for all shops, at all times. "It was important that BSA select a partner who not only had the right solution, but who really understands the way we run our retail business and can support us with deep and broad retail software experience. After an 18-month selection period, we're excited to move to the next phase in our retail systems transformation initiative with Raymark," said Elsom Eldridge, Director of Sales, Planning and Development at BSA.
"All of us at Raymark are so proud to be collaborating with a leading, globally-recognized organization whose programs have had a measurable positive impact in the lives of millions of youth. We're excited about this project and partnership, and look forward to a bright future as BSA's strategic retail technology partner," said Marc Chriqui, President at Raymark.
About Boy Scouts of America
The Boy Scouts of America provides the nation's foremost youth program of character development and values-based leadership training, which helps young people be "Prepared. For Life.®" The Scouting organization is composed of nearly 2.4 million youth members between the ages of 7 and 21 and approximately 960,000 volunteers in local councils throughout the United States and its territories. For more information on the Boy Scouts of America, please visit http://www.scouting.org.
About Raymark
For 25 years, Raymark has been empowering retailers with world-class enterprise software solutions and services to grow customer loyalty, improve associate productivity, optimize stock turns and increase sales. Raymark's integrated, end-to-end suite of retail technology solutions operate in real-time and provide retailers with everything they need for store operations, customer-centric retailing, planning and inventory management, reporting and analytics. To learn more, visit http://www.raymark.com/about.