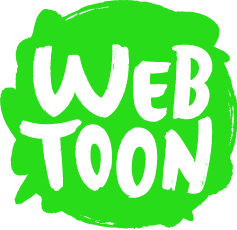 LOS ANGELES (PRWEB) July 06, 2015
LINE Webtoon, the popular digital comic service pioneering the distribution and consumption of comics worldwide, announced today that self-made YouTube superstar Michelle Phan will debut her first original comic series on the platform this fall. The entrepreneur, beauty maven, and internet sensation is now adding Comic Creator to her resume, expanding her explosive brand into new territory and embracing the digital medium she has already conquered to launch her first comic. Phan's series, The Enchantress, will be a 26-chapter story delving into a near-future world of oppression, where elemental magic and ancient alchemy in the hands of one hero may save humanity.
"Most people think of me as a makeup guru, but might be surprised to know I'm also a trained artist and a huge comic book fan," says Phan. "The Enchantress is my passion project that has been brewing since I was 11 and I'm so excited to finally pursue this dream of mine. As a digital native, it made perfect sense for me to choose a digital platform for this project, and LINE Webtoon was unquestionably the right place for me to create my own story that I could share with comic readers everywhere."
"With our female readers accounting for about half of our audience both in Korea and the U.S., along with Michelle's dedicated fan base, LINE Webtoon is very excited about this partnership and the content our readers will get to experience," said JunKoo Kim, Founder and Head of LINE Webtoon. "With Michelle's unparalleled creativity and deep-rooted passion for comics, her work will be an exceptional addition to LINE Webtoon."
With more than 10 years of success in Korea, LINE Webtoon launched in the U.S. in 2014 and is rapidly expanding with the onboarding of new artists, partners, expansion of ways to interact with the content, and much more. Now with more than 48% of its users being female, LINE Webtoon is dedicated to working with female creators and making it possible for creators without traditional comic backgrounds to take their fresh ideas that communicate with digital readers in unique ways. Phan's partnership with the company is one of numerous upcoming collaborations being announced for LINE Webtoon and the world of digital comics.
In support of this exciting announcement, Phan will also be a panelist at LINE Webtoon's San Diego Comic Con debut as part of its panel event on The Future of Comics in a Digital World, where industry icons old and new will come together to share their insight on the importance of adapting to this new medium and how comics will look in our increasingly digital world.
THE ENCHANTRESS SYNOPSIS
In the not too distant future, the world has undergone a massive global change. Technology has destroyed the landscape and the citizens of the world now bow to a singular government. Elemental magic and ancient alchemy have been unearthed and rediscovered.
With no knowledge of her birthright, a young songstress of divine origin slowly awakens her true powers, subsequently releasing the seal on her guardian, BeBo. As a master alchemist and her sworn protector, BeBo must convince her to let him guide her toward her destiny, embarking on perhaps one of the greatest odysseys of all time.
Fans can access Phan's comic this fall by visiting http://www.webtoons.com. To download the official LINE Webtoon app, visit the Apple App Store and Google Play.
About LINE Webtoon:
LINE Webtoon is a popular digital comic service available on smartphones, tablets and web browsers, launched by NAVER, Korea's top search portal. Pioneering distribution and consumption of digital comics worldwide, LINE Webtoon is taking the comic experience to the next level by providing readers with daily curated content from around the globe, and giving creators an intuitive platform designed to help them easily publish and publicize their own original content.
http://www.webtoons.com
ABOUT NAVER:
NAVER Corporation is Korea's premier Internet company, operating the nation's top search portal 'NAVER.' NAVER was launched in June 1999 and has since stood at the forefront of the growth of Korea's search service. NAVER has introduced many innovative search services over the years, such as 'Comprehensive Search,' 'Knowledge iN,' and 'Real-time Rising Keyword.' In addition, since releasing the 'NAVER' application, NAVER has launched applications for a wide variety of services. NAVER offers innovative mobile services for the global market, including the mobile messenger LINE through LINE Corporation, NAVER's subsidiary. NAVER launched the Webtoon service in June 2004 in Korea and has pioneered distribution and consumption of webtoons, also known as digital comics. The service receives more than 6 million hits per day from unique visitors and has accumulated more than 29 billion total visits as of June 1, 2014. NAVER launched the LINE Webtoon service worldwide on July 2, 2014.
http://www.navercorp.com/en
About Michelle Phan:
Michelle Phan is a digital pioneer, who trail-blazed her way in the world of fashion and beauty on YouTube. With a growing global community of over 7.8 million, Michelle's videos have been viewed more than 1 billion times, making her one of the most watched talents in the digital space. She is an award-winning content creator, and was recently honored with the first-ever Streamy ICON award, and the 2015 People's Voice Webby Award for Best How-To and DIY Channel. Michelle has also been on Forbes 2015 "30 Under 30" list in the category of Art and Style and Inc's "30 Under 30" Coolest Entrepreneurs of 2015. Michelle produces, directs, stars in, and edits all of her own work, and has released over 300 videos since 2007.
http://michellephan.com/