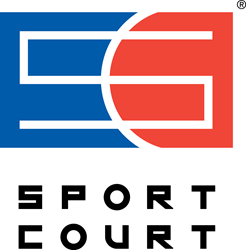 "We are thrilled to again be working with our court partner Sport Court on our elite NIKE basketball event in Chicago July 10-12 with 40 courts and over 500 teams at McCormick Place," said Steve Kozaki, Nike.
Chicago, Illinois (PRWEB) July 07, 2015
Connor Sport Court International's (CSCI) Sport Court® brand modular flooring products will provide event organizers with the ability to stage more than 1,200 girls' basketball games July 10-12 for the 17th Annual Nike Tournament of Champions girls' basketball tournament at McCormick Place.
Sport Court will install 38 Maple Select™ courts for the event that in 1999 featured 24 teams and again transform the scope of the event to a massive national tournament with over 500 teams and 15,000 spectators.
"We are thrilled to once again be working with our court partner Connor Sport Court International on our elite NIKE basketball event in Chicago July 10-12 with 40 courts and over 500 teams at the McCormick Place Convention Center," said Steve Kozaki, Nike Tournament of Champions Director. "Over the past three year we have found the new Sport Court Maple Select floor to perform at the highest level for the best high school-aged girls teams in North America. The performance and appearance of the Sport Court Maple Select is unmatched in the industry and vastly superior to every other flooring we have considered. Connor Sport Court International clearly understands the demands of the national elite basketball business and we would recommend them to any event that aspires to be great."
The court flooring for this prestigious national girls' basketball tournament includes 38 Sport Court Maple Select® courts totaling more than 300,000 square feet of playing surface at McCormick Place allowing for hundreds of games each day. CSCI will also provide two hardwood QuickLock courts from their Connor Sports brand that are the same courts used for the NCAA Men's and Women's Final Four, the FIBA World Championships and also found in many NBA arenas. The 17th Annual Nike Tournament of Champions will bring more than 500 girls' teams from all U.S. states and all Canadian provinces along with over 500 college coaches.
"Connor Sport Court International is extremely pleased to partner with Nike to supply the 17th Annual Nike Tournament of Champions at McCormick Place in Chicago with portable Sport Court basketball courts," said Dan Wollman, Director of Commercial Sales for Connor Sport Court International. "The Sport Court Maple Select courts create a very professional look for the venue and provide and excellent basketball playing surface for the athletes, making a convention center basketball tournament available."
Sport Court's basketball courts are engineered specifically to increase performance and safety for the player. In fact, through independent lab testing, our products have been shown to reduce the likelihood of a head injury from impact and to reduce the shock on joints, making it the safest surface for today's youth.
As a by-product pf creating a new convention-center format for athletic tournaments, Sport Court's modular flooring products have spurred significant tourism and related economic impact for tournament host communities with the convenient one-stop location format favored by college coaches and as a one-site venue for families and friends of the teams and players.
"There is often debate about the true economic impact of various professional sports events and championships, however there is no debate regarding the impact of regional sports events such as the Nike Tournament of Champions that draws thousands of participants and fans from outside the local community and even the state," said Brian Connolly, Managing Principal of Victus Advisors, a consulting firm specializing in economic impact analysis for sports and entertainment venues. "Any time you attract new visitors to your market for a youth sports event, every dollar each visitor spends during their time in your community is an incremental impact that benefits the local community and the Nike Tournament of Champions draws thousands of incremental visitors to Chicago each year."
About Sport Court (http://www.sportcourt.com)
As the original modular sports flooring, Sport Court developed and continuously improved modular flooring since introduction 40 years ago, in 1974. Sport Court is the market leader in modular sports flooring and has built systems for many elite associations including the NBA, NCAA, FIBA, USATF and USA Volleyball. We specialize in both wood, synthetic and modular sports flooring and have appropriate solutions for every type of athletic, park or multi-use facility.
Sport Court® is a registered trade mark of Connor Sport Court International. More athletic events are played on Connor Sport Court surfaces than on any other sports flooring in the world. Sport Court is on Facebook at http://www.facebook.com/sportcourt1974 and on Twitter @SportCourt1974