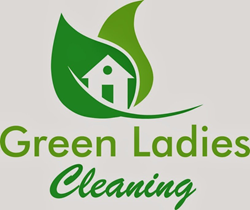 "We won!"
Madison Wisconsin (PRWEB) July 07, 2015
Owners of Green Ladies Cleaning are very pleased to announce that they are the 2015 Best of Madison winners in the home service category. This honor can only be gained by votes from Madison Magazine readership.
The company says that its popularity is growing because of the safety of the products and methods they use daily. Having a home cleaned with all-natural products means that residents of apartments, condos and residential homes do not have to worry about how they are impacting the environment. There are no chemicals that run into the sewer or septic tank systems that may be absorbed into the air or re-introduced into the water supply.
Additionally, no aerosol cans are used in the cleaning process so there are no emissions that can harm the ozone. Those with breathing sensitivities will not come in contact with irritants, and this can be especially important for parents who have children with asthma. All cleaning solvents are safe to use around humans as well as pets.
Similar to the Good Housekeeping Seal of Approval, Green Ladies Cleaning has also won the Angie's List Super Service Award. The Angie's List Super Service Award honors excellence among service and health providers who maintain superior service ratings and reviews on Angie's List. Eligibility is based on the size of the city and how long Angie's List has been there. This list has a certified data collection process which prevents companies and providers from reporting on themselves or their competitors.
Happy customer Angela M. wrote "I can honestly say calling Green Ladies Cleaning was one of the best decisions I've made in a long while. Five months ago I started my new job, most days I went in at 7 a.m. and was lucky if I got home by 8 at night. Needless to say the last thing I wanted to do was come home and clean. I had never used a cleaning service before but was in desperate need of some help so when my sister-in-law recommended GLC I gave them a call. When they arrived I was pleasantly surprise with how friendly and professional they were. We made a plan for them to come twice a month and since then I wouldn't trade them for the world. I am a very happy and satisfied customer."
Green Ladies management is proud of its recognition but wants to remain humble. Owners say, "We are passionate about our business. We take pride in providing our clients with the best cleaning possible at an affordable price."