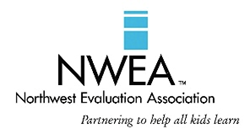 Portland, OR (PRWEB) July 06, 2015
Skills Navigator, the new classroom assessment system from the Northwest Evaluation Association (NWEA), has just been named a Best in Show product by Tech & Learning magazine. The award recognizes the most promising products from the 2015 International Society for Technology in Education (ISTE) conference, an annual showcase for cutting edge instructional technologies.
A panel of expert judges that included some of the most tech-savvy educators in the country, reviewed the latest and most innovative products at the conference to select the Best in Show winners. Each product was rated separately on a sliding scale to evaluate characteristics such as overall quality, effectiveness, ease of use and creative use of technology. The judges then convened to determine which products are likely to have the greatest impact as game-changers in the classroom.
Skills Navigator uses an innovative skills framework and engaging design to help teachers understand K-8 students' skills in math, reading, vocabulary and language usage. Unlike many other assessments, Skills Navigator analyzes student learning at the skill level rather than just the standards. Teachers are able to see the specific college and career readiness skills that students have mastered, as well as those that they are struggling with, and track their progress towards mastery. The system's skill-to-item correlations have also been externally validated by independent reviewers.
"We are delighted to receive Tech & Learning's Best in Show award," said Matt Chapman, president and CEO of NWEA. "Skills Navigator is unlike any other product on the market, and we know it will help thousands of teachers better support individual student learning across the country. As a not-for-profit, we exist to advance student growth and teacher practice, and this award only solidifies our commitment to continuing that work."
Skills Navigator takes classroom integration one step further by connecting teachers directly to curated, online educational resources aligned to each student's level of skill acquisition. Thanks to a partnership with Knovation, teachers are able to quickly and easily access thousands of high-quality teaching and learning resources that have been identified through a 127-point certification process.
NWEA has also worked to create an engaging experience for students, who will be able to select personalized themes and avatars within the Skills Navigator dashboard. Teachers can assign instructional "missions" to expand student learning, which can be completed on any device at home or school, and enable students to choose rewards as they progress in their learning. Students and teachers both get immediate results from Skills Navigator's adaptive Skills Locators and the optional, fixed-form Mastery Checks, enabling teachers to personalize and improve instruction on a continual basis.
Skills Navigator is now available from NWEA. Interested schools and districts should contact NWEA online to learn more.
###
About Northwest Evaluation Association
Founded by educators nearly 40 years ago, Northwest Evaluation Association™ (NWEA™) is a global not-for-profit educational services organization known for our flagship interim assessment, Measures of Academic Progress® (MAP®). More than 7,600 partners in U.S. schools, school districts, education agencies, and international schools trust us to offer pre- kindergarten through grade 12 assessments that accurately measure student growth and learning needs, professional development that fosters educators' ability to accelerate student learning, and research that supports assessment validity and data interpretation. To better inform instruction and maximize every learner's academic growth, educators currently use NWEA assessments with nearly eight million students. Learn more at nwea.org.