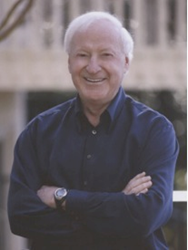 Orlando, FL (PRWEB) July 11, 2015
Renowned Orthopaedic Surgeon, Richard J. Hawkins, MD, FRCSC Receives Prestigious AOSSM Award
South Carolina orthopaedic surgeon, Richard J. Hawkins, MD, FRCSC will receive the 2015 Robert E. Leach Sports Medicine Leadership award, Saturday, July 11, 2015 during the American Orthopaedic Society for Sports Medicine's (AOSSM) Annual Meeting in Orlando, Florida. This prestigious award is given annually to honor those who have made a significant contribution to the world of sports medicine and includes a $5,000 donation to the winner's charity of choice. It is one of the top awards the Society presents each year. Dr. Hawkins is the 42nd recipient of this distinguished award.
Dr. Hawkins relocated from his native Canada to Vail, Colorado in October 1990, where he teamed with Dr. J. Richard Steadman to form the Steadman Hawkins Clinic. In 2004, Dr. Hawkins opened an expanded practice in South Carolina, the Steadman Hawkins Clinic of the Carolinas, which has grown to five locations and 27 physicians. Dr. Hawkins is a program director for the Steadman Hawkins Clinic of the Carolinas Fellowship Program and Chairman of the Hawkins Foundation.
Dr. Hawkins graduated from the University of Western Ontario where he later became Professor of Orthopaedics and Director of the Residency Program. He is fellowship trained in the knee, shoulder, and spine and was an ABC Traveling Fellow to Great Britain in 1979.
Dr. Hawkins is a founding member and Past President of the American Shoulder and Elbow Surgeons, Past President of the Orthopaedic Learning Center, Past President of the Canadian Academy of Sports Medicine, former Director of the Sports Medicine Council of Canada, former Team Physician to the Canadian Olympics in Calgary in 1988, and a former consultant to the United States Ski Team. He was the National Medical Director for the U.S. Disabled Ski Team, and was Team Physician for the 1998 and 1999 Super Bowl Champion, Denver Broncos. He served as Medical Director and team physician for the Colorado Rockies and the Denver Broncos. He currently serves as Team Physician for the South Carolina School for the Deaf and the Blind. Dr. Hawkins has cared for many teams and many athletes from high school to the professional level.
Dr. Hawkins has published more than 200 articles and has presented more than 800 pieces at both national and international meetings serving as visiting professor and guest speaker at many programs. He has published nine textbooks in orthopaedics in multiple languages. He is a professor of clinical orthopaedic surgery at the University of South Carolina, adjunct professor of the Department of Bioengineering in the College of Engineering and Science - Clemson University and is a former clinical professor at the University of Colorado and the University of Texas Southwestern Medical School. His primary focus in academic orthopaedics has been on the shoulder, both basic and clinical research. He is currently on the editorial board of several orthopaedic journals. Dr. Hawkins is presently focused on outcomes related to the shoulder and is working with ASES and AAOS to establish a national scoring system for outcomes of the shoulder.
Dr. Hawkins has trained more than 200 fellows worldwide in shoulder and sports medicine with many now serving in leadership positions across the country and in multiple societies. He recently received the 2013 George D. Rovere Award for Education at the AOSSM Annual Meeting in Chicago.
Dr. Hawkins and his wife, Susan, have two daughters, one son, and five grandchildren. He enjoys playing golf, reading, and spending time with his family.
###
The American Orthopaedic Society for Sports Medicine (AOSSM) is a world leader in sports medicine education, research, communication and fellowship, and includes national and international orthopaedic sports medicine leaders. The Society works closely with many other sports medicine specialists, including athletic trainers, physical therapists, family physicians, and others to improve the identification, prevention, treatment, and rehabilitation of sports injuries. AOSSM is also a founding partner of the STOP Sports Injuries campaign to prevent overuse and traumatic injuries in kids.