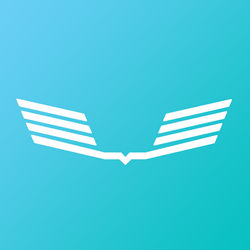 The sharing economy is an increasingly growing trend and we are excited to partner with JetMe as they are poised to disrupt the private jet booking industry.
LOS ANGELES (PRWEB) July 06, 2015
Ridesharing and private jet service JetMe, has selected Los Angeles technology public relations firm PMBC Group as its agency of record. PMBC Group will be responsible for publicizing the groundbreaking Name-Your-price private jet ridesharing service.
Through the web-based service, would-be travelers have access to a network of more than 10,000 brokers with more than 200,000 private charter jet aircrafts worldwide, offering hundreds of destinations at small and major airports. Based on travel dates and destination, travelers can name their ideal price for the flight and the JetMe network will work to secure the flight plan.
"The sharing economy is an increasingly growing trend and we are excited to partner with JetMe as they are poised to disrupt the private jet booking industry," said Ola Danilina, CEO and founder of PMBC Group. "Our collaboration on strategic thought leadership and media awareness will resonate with travelers, driving traffic for JetMe."
PMBC Group will lead a thought leadership media campaign targeting travel, business, technology and luxury press by leveraging JetMe's founder's unique background. Dmitry Romanyukha developed his business from his love of air travel and a unique understanding of the outdated methods being employed to broker private jet flights.
"JetMe is a perfect solution to an outdated system of chartering private jets," said Dmitry Romanyukha, co-founder and CEO of JetMe. "We are eager to partner with the team at PMBC Group to offer a more affordable way for travelers to fly in the luxury and ease of private jets"
Romanyukha began his career in the world of marketing and brand management in Kiev, Ukraine. Working with the leading brands such as Marlboro, Dunhill and L&M. Romanyukha then moved into a senior project management position facilitating web-site and app launches for companies like McDonald's, Honda, Pepsi, Lays and Jack Daniel's. In 2013 Romanyukha quit his job to focus on launching JetMe; to date he has built a vast network of private jet operators in USA, working directly with more than 10,000 operators and brokers worldwide. He has secured many stratygic partnerships, including with Avinode, a world's leading B2B private jet broker system.
JetMe's partnerships and extensive network will bring new opportunities and open a new shared economy to consumers everywhere. JetMe's forward thinking and unique model for the space make them an ideal pairing for PMBC's story-driven thought leadership campaigns. PMBC hopes to drive both consumer engagement and brand exposure for JetMe as the summer travel season reaches full swing.
About PMBC Group
PMBC Group is a fast-growing public relations agency based in Los Angeles, with offices in Beverly Hills. PMBC is dedicated to delivering tactical, results-driven public relations campaigns that build brand value and advance immediate and long-term business goals. PMBC's success-proven formulas are designed to navigate the modern media landscape utilizing a collaboration of new and traditional media to achieve strategic media exposure to reach key consumer audiences, industry influencers, investors and other constituents that matter to our clients. PMBC is comprised of a team of professionals of varied backgrounds from public relations, journalism, social media, merchandising, product development, venture capital, entertainment and hospitality. For more information, please visit http://pmbcgroup.com/.
About JetMe
JetMe is a private jet broker negotiation service, empowering users to Name-Your-Price when looking to book travel on a private jet flight. Through the website, users can select their destination, number of passengers and their desired arrival and departure dates; JetMe then uses its exclusive Order Success Potential to give users an idea of how likely they are to find a particular jet at the price they have chosen. Within 48 hours, JetMe connects users with one of its 10,000 brokers, private jet owners and aircraft management teams to secure travel on one of its 200,000 private jets in their network. For more information, please visit https://jetme.aero/.