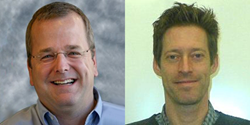 Yorba Linda, CA (PRWEB) July 06, 2015
Human induced pluripotent stem cells (iPSCs) introduce human biology into the pre-clinical stages of drug discovery. iPSCs are generated from adult cells, such as blood or skin, can replicate indefinitely and have the potential to differentiate into any cell type in the human body.
iPSC-derived cardiomyocytes have proven valuable in helping to detect and predict cardiotoxicity and proarrhythmia. The relevant biology of cardiomyocytes yields a holistic reagent for testing many aspects of structural and functional biology, including on- and off-target toxicities. In addition, syncytial human iPSC-derived cardiomyocytes display highly regular spontaneous beating with low sample-to-sample variation. This characteristic makes them adaptable to real-time functional screening in label-free multi-well platforms and enables studies of toxicity mechanisms ranging in time course from minutes to weeks.
Cellular Dynamics International (CDI), a FUJILFILM company, is sponsoring a new, free educational webinar, "Investigative in vitro Drug Toxicology with Human iPSC-derived Cardiomyocytes," which will feature experts from Genentech and CDI discussing this technology and how to incorporate it in your workflow.
The presentation will explore the functional human biology that iPSC-derived cardiomyocytes bring to the drug discovery domain, Genentech's strategies and instrumentation for using iPSC-derived cardiomyocytes in hypothesis-driven investigative toxicology studies, and new functional data on iCell Cardiomyocytes², the newest iteration of iCell Cardiomyocytes from CDI. A live question-and-answer session will follow the presentations.
The webinar features two speakers: Mathew Brock, Ph.D., Scientific Manager, Investigative Toxicology, Safety Assessment, Genentech and Blake Anson, Ph.D., Product Manager, CDI.
Dr. Brock oversees in vitro cardiovascular toxicity assays for Genentech's Safety Assessment Department. He earned a Ph.D in neuroscience from Stanford University, where he discovered and characterized a novel class of selective voltage-gated potassium channel blockers. As a postdoc at the NASA Ames Center for Nanotechnology, Dr. Brock developed patented technology for solid-state DNA sequencing. He has authored papers on topics spanning potassium channel pharmacology to stem cell-based modeling of neurodegenerative diseases.
Dr. Anson began his career at CDI in 2005 as Director of hERG Screening Services, and in 2009 moved to his current role as a Product Manager, which includes responsibility for numerous iCell® products. He earned a Ph.D. in neuroscience from the University of Oregon. Dr. Anson's postdoctoral studies in molecular genetics at the University of Wisconsin concentrated on examining structure/function relationships in a variety of K+ channels. Dr. Anson trained under Craig T. January, M.D., Ph.D., at the University of Wisconsin Medical School, working as an assistant scientist examining hERG channel physiology and pharmacology in healthy and clinical (Long QT) patients. He has authored more than two dozen peer-reviewed manuscripts and book chapters.
The complementary webinar, hosted by LabRoots, will be presented on July 22, 2015, at 9 am PT/12 pm ET.
For full details and free registration, click here.
(https://www.labroots.com/ms/webinar/id/119/CellularDynamics-Anson-Brock-July22)
About Cellular Dynamics International, Inc.
Cellular Dynamics International (CDI), a FUJIFILM company, is a leading developer and manufacturer of human cells used in drug discovery, toxicity testing, stem cell banking, and cell therapy development. The Company partners with innovators from around the world to combine biologically relevant human cells with the newest technologies to drive advancements in medicine and healthier living. CDI's technology offers the potential to create induced pluripotent stem cells (iPSCs) from anyone, starting with a standard blood draw, and followed by the powerful capability to develop into virtually any cell type in the human body. Our proprietary manufacturing system produces billions of cells daily, resulting in inventoried iCell® products and donor-specific MyCell® Products in the quantity, quality, purity, and reproducibility required for drug and cell therapy development. Founded in 2004 by Dr. James Thomson, a pioneer in human pluripotent stem cell research, Cellular Dynamics has earned numerous awards for its innovations, including the top award for innovation by the Wall Street Journal in 2011. CDI is based in Madison, Wisc., with a second facility in Novato, Calif. Please visit http://www.cellulardynamics.com for more information.
Follow on Twitter @CellDynamics or http://www.twitter.com/celldynamics
About LabRoots
LabRoots is the leading scientific social networking website and producer of educational virtual events and webinars. Contributing to the advancement of science through content sharing capabilities, LabRoots is a powerful advocate in amplifying global networks and communities.
Founded in 2008, LabRoots emphasizes digital innovation in scientific collaboration and learning. LabRoots has become a primary source for current scientific news, webinars, virtual conferences and more. Join for free and become part of the largest scientific learning community in the world.