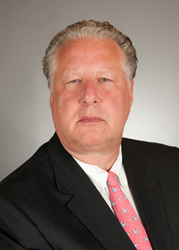 New York, New York (PRWEB) July 08, 2015
Dorf & Nelson LLP announces that Nicholas J. Chivily, Esq. has joined as the firm's newest partner, working in the Westchester/Rye Headquarter Office. Chivily joins the Dorf & Nelson team after serving as partner and head of the New York office of Mayo Crowe LLC, a Hartford-based firm, for 10 years. Prior to that Mr. Chivily was Co-Managing Partner at McCarthy Fingar LLP.
Mr. Chivily's client base covers various industries and include municipalities, cities, institutional lenders, investment banking firms, developers, mortgage banking firms, closed and public corporations, limited liability companies, real estate management and operating companies and loan servicing companies.
"I am delighted to welcome Nick Chivily to the Dorf & Nelson family," said Jon A. Dorf, Esq., Managing Partner. "With his extensive experience, Nick has consistently demonstrated excellent legal and leadership skills. I am confident that his wealth of knowledge will make him an asset to our team."
"I am excited to join Dorf & Nelson's award-winning team as partner," said Chivily. "Dorf & Nelson has built its reputation as trusted legal advisors for its clients. I look forward to working with the firm."
Mr. Chivily handles a wide variety of complex real estate and commercial finance transactions, including conduit mortgage loans intended for securitization; revolving credit loans; term loans; secured and structured financings; loan syndications; mortgage loan financings; construction loan financings; industrial development agency and bond financings; small business administration financings; and the purchase and sale of commercial properties.
Mr. Chivily has extensive experience representing lenders and borrowers in all aspects of restructuring, negotiating and documenting loan transactions. He also has experience with commercial loans, mortgage loans, structured finance and asset based finance, restructures, work-outs and problem loans, with an emphasis on bankruptcy considerations.
In addition to his legal experience at Mayo Crowe LLC, Mr. Chivily sits on the Board of Directors at St. Michael's Home for the Aged in Yonkers and is Counsel and a former member of the Prophet Elias Greek Orthodox Church's Board of Trustees in Yonkers.
Mr. Chivily is a member of the Westchester County Bar Association, the New York State Bar Association and the Connecticut State Bar Association. He is also a member of the Fordham Law Alumni Association.
He earned his B.A. at Allegheny College in Pennsylvania, and his J.D. at Fordham University in New York. Mr. Chivily is admitted to practice in New York and Connecticut.
Nick resides in New Canaan, CT, with his wife and daughter.