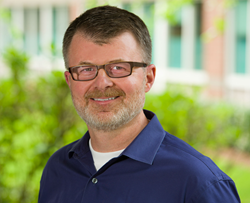 Seattle, WA (PRWEB) July 08, 2015
SCI Solutions, the health industry's leading referral management and patient scheduling platform, today announced that Bill Reid, senior vice president of product management and partners, was named a recipient of the American College of Healthcare Executives (ACHE) Service Award.
Reid, who is board-certified in health care management as an ACHE Fellow, was honored by the Washington state ACHE chapter, the Washington State Healthcare Executives Forum (WSHEF), for his service, mentorship and commitment to advancing excellence in health care management. The Service Award is bestowed based on a range of specific volunteer activities that demonstrate leadership and contributions to furthering professional excellence.
Reid, one of the founding members of WSHEF and a member of ACHE since 1993, currently acts as a chapter board member-at-large and co-chair of the membership committee. He has been a Fellow since 2008, and as a long-time mentor to the University of Washington's Masters in Health Administration program.
"I am tremendously honored to be named a recipient of the ACHE Service Award," said Reid. "ACHE is the preeminent professional society dedicated to improving the delivery of health care, and its contributions to the industry are second to none. It has been my sincere honor to contribute to this distinguished organization for the past 15 years."
Reid has been a health care industry leader for more than two decades. At SCI Solutions, he oversees partnership development and delivery of the company's product offerings. Prior to joining SCI, Reid held senior positions at Numera, a tele-health care management solution, and at Microsoft, where he served as director of its health solutions group.
The Service Award will be presented to Reid at the annual WSHEF membership breakfast on October 8, 2015.
About SCI Solutions
SCI Solutions improves the health of the healthcare system by enabling provider networks to gain economic value through better community-based care coordination. SCI operates a cloud-based service for a network of approximately 600 hospitals and independent providers including, diagnostic imaging centers, physician groups and post-acute organizations. SCI connects health systems beyond their traditional boundaries to their community partners in ways big IT systems can't. Provider networks utilize SCI's service to coordinate patient care transitions, schedule patients, automate referrals and manage orders. An integrated and easy-to-use business analytics toolset identifies opportunities and monitors performance. As a result, healthcare organizations experience increased outpatient revenue, better coordinated care and greater physician satisfaction. For more information, visit scisolutions.com.
About ACHE
The American College of Healthcare Executives is an international professional society of more than 40,000 healthcare executives who lead hospitals, healthcare systems and other healthcare organizations. ACHE offers its prestigious FACHE® credential, signifying board certification in healthcare management. ACHE's established network of 80 chapters provides access to networking, education and career development at the local level. In addition, ACHE is known for
its magazine, Healthcare Executive, and its career development and public policy programs. Through such efforts, ACHE works toward its goal of being the premier professional society for healthcare executives dedicated to improving healthcare delivery. The Foundation of the American College of Healthcare Executives was established to further advance healthcare management excellence through education and research. The Foundation of ACHE is known for its educational programs—including the annual Congress on Healthcare Leadership, which draws more than 4,000 participants—and groundbreaking research. Its publishing division, Health Administration Press, is one of the largest publishers of books and journals on health services management including textbooks for college and university courses.