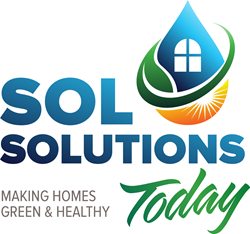 "The free dinners are a great way for us to introduce ourselves to our customers."
San Diego, CA (PRWEB) July 11, 2015
Sol Solutions Today has an innovative marketing approach - invite customers out for a free dinner at a prime local restaurant and allow leading experts in home evolution industry to take care of the rest. The San Diego based company wants to be a unique part of its communities by educating its customers on the importance of a green-friendly home. "People come with questions and are genuinely interested to learn what they can do to improve their homes," Northwest Supervisor, Michael Evans says. The company intends on empowering its customers with 360-degree energy efficient tailored content, allowing them to make the best decisions for themselves and their home.
"The free dinners are a great way for us to introduce ourselves to our customers, and more importantly educate them on some basic concepts that really aren't discussed often. Air flow especially is a major problem in many homes and can contribute to air quality problems that have serious health impacts on families. Mold growth, gas accumulation, pollution and allergen build up are just a few of the issues affected by inadequate air flow," Michael explains. Customers also prematurely replace expensive heating and cooling units or upgrade to larger units. "The real problem is that they're losing a lot of their energy." Sol Solutions Today works with their customers to ultimately protect their home investments, saving them money and looking after their health while using a personalized approach.
"Our in-home analysis shows homeowners exactly what issues their home may have and the best way to improve those areas." The analysis is done complimentary for dinner attendees. "Sol Solutions' energy auditors take pictures so that customers can see exactly what is happening in their house, where and why." Residents are encouraged to be home during the analysis to bring up any personal questions or concerns. Sol Solutions can look at specific rooms in a home that are an issue and provide solutions to improve those areas. "It's important to us to have as much information, before we make a recommendation to our customers," says Michael.
The company's approach ultimately creates a personal synergy that helps to foster the growth of communities nationwide. Michael explains, "Referrals are a big part of our business. Our focus is creating relationships with our customers and providing genuine benefit." Michael credits much of the company's success to its personalized approach. Sol Solutions Today will be expanding their approach to the Great Northwest. This expansion will drive its innovation forward - conserving energy first, producing power as a result.
About Sol Solutions Today:
Sol Solutions Today is a home evolution company dedicated to its customers. Sol Solutions Today helps to lower power and water utility bills as well as improve and test for indoor air quality. The company strives to improve home efficiency with new cost effective technologies, reduce water usage by removing grass and installing synthetic turf, installing solar as well as improving air flow and air quality in the home, significantly impacting health.
Sol Solutions Today realizes that often many small factors can add up to big factors as a whole in homes. Sol Solutions Today inspects homes top and bottom using winning products that give our customers peace of mind. The solutions result is making homes greener and healthier.