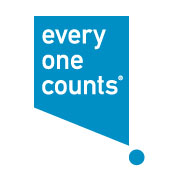 Utilizing a SaaS model allows our customers to always be on the latest technology
San Diego, CA (PRWEB) July 07, 2015
Everyone Counts, the global leader in election modernization, is pleased to announce the expansion of our renowned team of election experts. Bridgette Richardson and Jay Bollenbacher join the team as Regional Sales Directors, each bringing vast elections industry experience and customer relations success to Everyone Counts.
The additions to the Everyone Counts' sales force come as a result of the growth of both government and private sector clients looking to move from antiquated hardware and error-prone paper processes to a modern, perpetually state of the art election system. In addition to current customer demand, as the only software-based voting system currently in the federal certification process, and with most legacy voting systems reaching end-of-life, market expansion opportunities are imminent and the additional sales capacity will ensure our ability to serve an even larger portion of the market.
Bridgette Richardson has over a decade of customer service and project management experience, the majority of which she gained while working within the elections industry.
Bridgette managed a territory consisting of 19 states and gained valuable experience working with election rules and regulations across the country. Ms. Richardson is well versed in the successful administration of both government and private elections and brings her customer-focused perspective to every project.
"I have always admired the fresh approach Everyone Counts has to elections," said Richardson. "Their innovation with a software as a service vs hardware based solution for elections is revolutionary and I'm excited to offer the convenience and cost-savings it provides to customers!"
Jay Bollenbacher also brings to Everyone Counts nearly a decade of election industry expertise, where he gained strong project management experience with a focus on client relationships. A former Marine, Jay has a strong commitment to organization and implementing procedures to help his clients in everything from ensuring compliance with state election laws to advising them in the development of their own standards and procedures to ensure successful elections.
As for why he joined Everyone Counts, Bollenbacher said, "Utilizing a SaaS model allows our customers to always be on the latest technology, which ultimately enhances the overall voting experience. I have to be passionate about and believe in the solution I provide to my customers and Everyone Counts allows me to do that."
###
About Everyone Counts:
Everyone Counts was founded to modernize global elections with a secure, transparent software-based voting solution. Everyone Counts has built a team of internationally recognized election administration and technology experts to develop eLect®‒the world's first and only perpetually state-of-the-art, universally accessible election administration and voting system. Used by voters in more than 160 countries, eLect has become the industry standard in security, integrity, flexibility, and reliability through its unique Software as a Service (SaaS) delivery model. To learn more visit http://www.EveryoneCounts.com.