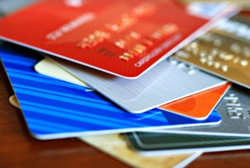 Harrison, ME (PRWEB) July 10, 2015
The medium of business and commerce has changed drastically since the advent of the information age and the rise of the Internet. Nowadays, e-commerce comprises thousands of local and international businesses, and U.S. e-commerce enterprises alone took in around $304.1 billion in 2014.
While e-commerce continues to grow, the tenants of marketing and creating a reputable, trusted business remain as old as the advent of trade. The way in which these tenants are applied, however, can be challenging with long-distance transactions and leave merchants wondering where they went wrong. Their unintentional - often undetected - failures to communicate with their customers effectively can lead to poor customer satisfaction and chargebacks from disgruntled customers.
These hidden communication breakdowns are the central topic of a free resource produced by E-Commerce 4 LLC titled "'Hidden Customer Service Problems That Are Killing Your Business."
Unlike marketing tactics of the past where potential consumers could build confidence by physically touching or viewing products, the article shows why the e-commerce world must place substantial emphasis on reliability, quick complaint response, and the ability for customers to return a product and get a refund hassle-free.
As the resource shows, many young online enterprises have tarnished their reputations by failing to promptly respond to customer inquiries, complaints, and other problems. According to E-Commerce 4 LLC, this slacking interaction ends up "often resulting in chargebacks as clients seek an alternative solution to their issues."
This is especially important for high-risk e-commerce enterprises. Although a tarnished reputation on social media, for example, can result in a drop from profitable sales to near-zero within a month, E-Commerce 4 LLC's article explains the greater damage that chargebacks can have on high-risk merchant accounts.
Pathways to better communication and customer liaison are explicitly detailed in the article as well, where an organized landing page and high-quality content are equal to the availability of a "Contact Us" button or a clear and defined return policy. Free shipping on returns means as much to the consumer as a discounted price, and as this article shows, the confidence of an enterprise in its products can be reflected in the willingness of a consumer to purchase from that enterprise's website as opposed to a competitor.
As the sheer breadth of the Internet is rife with scams and false marketing schemes, the article rounds out with a portrayal of professionalism, where greater transparency not only boosts consumer confidence, but also reduces chargebacks and maintains a healthy merchant account.
About:
E-Commerce 4 LLC is a high-risk merchant services provider located in Harrison, ME that specializes in credit card processing, web hosting, and web marketing. With 25 years of combined experience in helping high-risk merchants survive and profit in the online community, the company strives to optimize the e-commerce experience through full-support web hosting with RoyAl Technology Management, the latest as well as tried-and-true website marketing tactics, and specialized consultation for other merchant services.