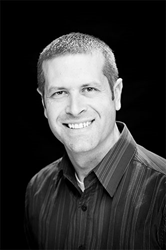 Pasco, WA (PRWEB) July 06, 2015
People who suffer from periodontal disease in Pasco, WA, can now visit Dr. Andrew Mohlman in Kennewick to receive the LANAP® protocol. This laser gum treatment, which reduces the risk of tooth loss and subsequent bone density breakdown, provides all of the same health benefits as conventional gum surgery. However, as a less invasive procedure, it also spares patients from various undesirable side effects of traditional surgery.
Statistics indicate that many people live with gum disease and related health complications. According to the Centers for Disease Control and Prevention, roughly half of Americans suffer from periodontal disease, which is the more advanced form of gum disease. While gum disease produces mild symptoms, such as inflammation and bleeding, periodontal disease can cause gum recession and infection of the spaces between the teeth and bones. In the absence of treatment, periodontal disease can lead to the breakdown of the structures that anchor the teeth in place. By visiting Dr. Mohlman for laser gum treatment, victims of periodontal disease can reduce their risk of suffering these complications and ultimately losing their teeth.
With the LANAP® protocol, Dr. Mohlman gives patients a highly effective alternative to regular gum surgery. During this procedure, Dr. Mohlman uses the FDA-cleared PerioLase® MVP-7™ laser to exclusively remove gum disease while preserving healthy tissue. In one laser gum treatment session, Dr. Mohlman can remove 90 percent of the inflammation stemming from gum disease. The laser has no harmful effects on healthy bone tissue and teeth, and it can even stimulate bone growth, which may increase the likelihood of damaged teeth reattaching to the bone. The laser also has a cauterizing effect, which helps prevent infections after the procedure. Overall, patients face a low likelihood of suffering from undesirable side effects, including pain and bleeding, after receiving this treatment for periodontal disease near Pasco, WA.
Often, patients can prevent periodontal disease through proper oral hygiene habits, but this disease may also arise due to factors that are harder to control. For example, hormonal fluctuations, certain medications and pre-existing illnesses can make people more likely to develop this condition. This makes it necessary for patients to stay alert to warning signs of gum disease, such as bleeding, swelling, and pain. People who develop these symptoms of periodontal disease in Pasco, WA, are encouraged to call Dr. Mohlman's office or visit his website to schedule a consultation about receiving laser gum surgery.
About the Practice
A Family Dental Center is a general practice offering personalized dental care for patients in Kennewick, WA. Dr. Andrew Mohlman is a graduate of The Ohio State University College of Dentistry, and a BYU alumnus where he studied Communications. Dr. Mohlman believes in continuing education and is diligent about keeping up-to-date with the latest in dental technology in order to provide his patients with the most comprehensive and advanced care. Dr. Mohlman invites anyone interested in learning more about his practice to visit his website at http://www.AFamilyDentalCenter.com or call (509) 736-2318.