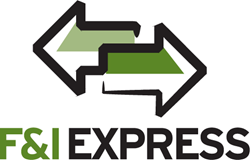 "We are helping the industry evolve to a technology-driven, customer-friendly model that is a win for customers, dealers and ancillary product providers."
Dallas, Texas (PRWEB) July 07, 2015
F&I Express today announced it has won a prestigious "Dealers' Choice Award" from the publishers of Auto Dealer Monthly Magazine and its sister publications F&I Magazine and Showroom Magazine. F&I Express won a Gold Award in the F&I Technology category.
This is the 11th year for the Dealers' Choice Awards, and it is the first year for the F&I Technology category. Creation of the F&I Technology award underscores how quickly F&I Technology is evolving and transforming the entire F&I process.
F&I Express was recognized for providing online connectivity for automotive retailers and providers of aftermarket auto insurance and other ancillary products. Traditional F&I processes too often still rely on 5-ply forms, antiquated product brochures and printer technology from the early 1960s. By connecting F&I departments with their vendors online, F&I Express is helping dealers reduce the time it takes to close F&I sales, increase Customer Satisfaction Ratings and eliminate errors.
"The traditional F&I sales process is broken. No customer wants to sit in a 10-by-10 room after purchasing their dream car and fill out documents and sign multiple forms," said Brian Reed, CEO of F&I Express. "We are helping the industry evolve to a technology-driven, customer-friendly model that is a win for customers, dealers and ancillary product providers. We appreciate the recognition from the Dealers' Choice Awards, as it shows dealers realize we are helping automotive retailers realize the benefits of the latest technology."
The Dealers' Choice Awards are voted upon by dealers and dealership personnel and recognize the industry's leading third-party vendors, suppliers and finance companies. Dealers completed lengthy online surveys, entered company names manually and rated their providers on products and services, customer support and whether they would recommend the company to a colleague.
This year's program will include 29 categories, including two new categories: Compliance Training and F&I Technology.
Currently, F&I Express integrates the largest network of product vendors, making them easily accessible to auto retailer F&I departments. Pricing can be reviewed online and contracts can be signed and submitted electronically instead of signing five forms manually. The entire process saves time, ensures correct forms are submitted 100 percent of the time and creates satisfied customers.
Reed predicts the F&I industry will embrace technology and continue to evolve.
"Customers want to complete as much of their vehicle shopping process online as possible," Reed said. "This includes F&I. Our goal in the coming years is to support forward thinking automotive retailers who move more of the F&I process online with technology making improvements that are in the best interests of car buyers, retailers and vendors. The best is yet to come."
ABOUT F&I EXPRESS
Intersection Technologies Inc. – F&I Express® is a leading technology and solutions provider to the automotive F&I industry. Our F&I Express® eContracting network enables aftermarket providers and agents the ability to increase their dealer clients' CSI ratings by providing a faster and error-free process to eRate, eContract, and eRegister all of their aftermarket products on one platform. Our ExpressRecoveries program helps auto finance sources improve recoveries and compliance for ancillary product cancellations.
For more details on innovative digital solutions, visit fandiexpress.com or follow us on Twitter @fandiexpress