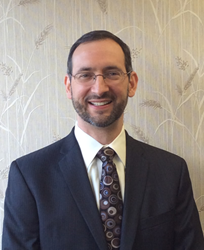 Baltimore, MD (PRWEB) July 06, 2015
People who need treatment for gum disease in Baltimore, MD, can now protect their health by visiting Dr. Ari Moskowitz for the LANAP® protocol, which is an advanced laser gum surgery procedure. Like traditional gum surgery, the LANAP® protocol helps protect oral and general health by significantly reducing the amount of bacteria that cause periodontal disease. The less-invasive nature of the procedure also provides distinct benefits, including reduced trauma, minimal discomfort and a shorter recovery period.
Gum disease initially manifests as gingivitis, an inflammatory condition, but it can become a serious health problem. During the more advanced stages of the disease, the gums detach from the root causing gum recession and creating periodontal pockets that become easily infected. This infection process is surprisingly painless but the outcome can be devastating. This infection, along with the body's response to it, can harm the bone and tissue that support the teeth, raising the risk of tooth loss. Periodontal disease also has been linked to serious health problems outside of the mouth, including stroke, cardiovascular disease and pancreatic cancer. Given these risks, it is crucial for patients with gum disease in Baltimore, MD, to seek treatment early.
Dr. Moskowitz offers the LANAP® protocol to ensure that patients have no reason to delay treatment. During this laser gum surgery, Dr. Moskowitz eliminates the need for cutting and stitching by using a specialized laser, the PerioLase® MVP-7™, which only affects diseased tissue. With this laser, Dr. Moskowitz can precisely target gum disease without harming the teeth and bone. Unlike most periodontal disease treatments, the LANAP® protocol reduces the risk of tooth loss by stimulating the health and reconnection of the gums to the roots and, at times, the regeneration of the bone that anchors the teeth. This regeneration allows damaged teeth to attach more securely to the bone. The procedure also promises Dr. Moskowitz's patients a low risk of infections, since the laser sterilizes the gum pocket and promotes the formation of a protective blood clot. Due to these effects, the risk of complications developing after this laser gum surgery procedure is low.
The gradual development of gum disease can make it difficult to detect, so patients should be aware of general risk factors and symptoms. Smoking, hormonal changes, use of certain medications and inadequate oral hygiene can all contribute to gum disease. Typical symptoms include bad breath, changes in periodontal health, such as inflammation or bleeding, and feelings of tooth sensitivity, looseness or shifting of the teeth, or pain on chewing. People who notice these warning signs of gum disease in Baltimore, MD, should protect their health by scheduling consultations with Dr. Moskowitz. Patients can request appointments by visiting Dr. Moskowitz's website or calling his office.
About the Practice
Baltimore Periodontics Lasers & Dental Implants is a periodontal practice offering individualized care for patients in Catonsville, MD. Dr. Ari Moskowitz has been voted by general dentists as one of the top periodontists in the Baltimore area (as surveyed by Baltimore Magazine). He received his Doctorate of Medical Dentistry (D.M.D.) from Tufts University School of Dental Medicine in 1998. Immediately following dental school graduation, he gained entrance to the prestigious University of Maryland- Baltimore College of Dental Surgery Periodontology Program for residency training, where he received a Certificate as a specialist in the field of Periodontics in 2001. Dr. Moskowitz believes in continuing education and is proud to offer advanced periodontal techniques, such as the LANAP® protocol and Pinhole Gum Rejuvenation Technique™, to provide the best possible outcomes. To learn more about Baltimore Periodontics Lasers & Dental Implants and the services they provide please visit their website at http://www.baltimoreperio.com or call (410) 774-5441.