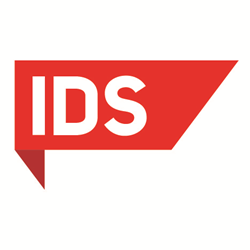 "We saw an epidemic of mismanaged IT assets and contract related information, and we wanted to find an impactful way to help." - Michelangelo Scalera, IDS VP of Sales Operations
Chicago, IL (PRWEB) July 07, 2015
IDS, a leading data center technology integrator and cloud services provider, today announced the addition of an Asset Management Portal to their portfolio of customer benefits. The new portal will enable customers to independently track and manage their IT assets and maintenance contracts without additional reliance on manufacturers.
Many organizations nation-wide are suffering from inaccurate asset tracking, over-dependence on manufacturers for information flow, and an inability to globally track assets in one synchronized system. Michelangelo Scalera, Director of Sales Operations at IDS, explains why IDS chose to offer the new Asset Management Portal to customers. "We saw an epidemic of mismanaged IT assets and contract related information, and we wanted to find an impactful way to help." He added, "The Asset Management Portal provides a unique, universal way for customers to overcome consequential problems that nearly all organizations are suffering from"
The Asset Management Portal is being offered to IDS customers along with the rest of their comprehensive suite of IT business solutions, and offers the following benefits:

Fixes inaccurate records between various parties and touch points
Efficiently manages different levels of maintenance
Accurately tracks moved devices, improving inventory records
Ensures all necessary devices are covered
Avoids unnecessary payments on inactive equipment
Improves accuracy of maintenance renewal quotes
Learn more about the IDS Asset Management Portal.
About IDS
IDS is a Data Center Technology Integrator and Cloud Services Provider based in Chicago, IL. IDS works with a select list of best-of-breed manufacturers to deliver custom IT solutions to businesses worldwide. Primary areas of focus are Storage, Backup, Disaster Recovery, Data Analytics, Virtualization, Mobility, Networking, Compute, Security, Managed Services, and Cloud. Through a unique Engineering methodology and high level of accountability, IDS has established itself as a premier Solutions Provider. For more information about IDS, visit http://www.idsforward.com or call us at 312.334.6400.