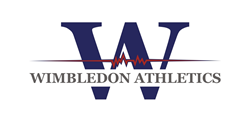 The number of abnormalities we have found to date appears to be somewhat greater than that described by the current medical literature
Boca Raton, Florida (PRWEB) July 08, 2015
Wimbledon Health Partners, the leading on-site diagnostic testing organization which provides vascular, electrocardiogram (EKG), echocardiogram, and NCV testing, performed thousands of life-saving tests during the month of June. One such test may have prevented sudden cardiac death for a California high school athlete diagnosed with Marfan syndrome, but how many others are still at risk?
"The number of abnormalities we have found to date appears to be somewhat greater than that described by the current medical literature," states Bradley J. Artel, M.D., F.A.C.C., Chief Medical Officer of Wimbledon Health Partners, "I would not be surprised if the prevalence of life-threatening conditions in fact turns out to be greater than originally anticipated."
Last week, Dr. Thomas DiSessa, Wimbledon Health Partner's board certified pediatric cardiologist, diagnosed a high school athlete with Marfan syndrome based on a valve leaflet prolapse identified on the echocardiogram, along with the patient's tall stature. The physical characteristics of the disease do not always manifest in the same way in those affected, doctors must use detective skills by observing, reviewing a complete family medical history, performing a thorough physical and eye examination, as well as an echocardiogram to diagnose Marfan syndrome.
Wimbledon Health Partners (WHP) through its athletic testing divisions, strives to test all athletes for these types of abnormalities. In addition to echocardiograms, the diagnostic tests performed by the athletics divisions of WHP include a non-invasive peripheral vascular ultrasound, carotid duplex imaging, and electrocardiogram (EKG) testing. In addition to diagnosing conditions that are certainly deadly, WHP has also uncovered issues that while not imminently life-threatening, will have serious consequences for student-athletes later in life. Lives are being saved down the road as well as the immediate future.
Wimbledon Athletics and Wimbledon U are at the forefront of early detection of silent cardiovascular abnormalities through the use of diagnostic testing. Isaiah Austin, former basketball star at Baylor University, is a great example of early detection. Days before the draft Austin was forced to hang up his sneakers after a full examination and echocardiogram showed symptoms of Marfan syndrome. If left undetected Austin could have been faced with a more fatal conclusion to his career.
Wimbledon Athletics and Wimbledon U team up with high schools, colleges, universities, amateur sports associations, and any other clubs nationwide that want to save athlete's lives! For more information, or to learn how to bring on-site diagnostic testing to your team, please call (855) 200-8262 or visit http://www.dxtesting.com.
About Wimbledon Health Partners:
Wimbledon Health Partners was formed in response to the demand to attain on-site diagnostic testing capabilities for circulatory conditions that can be detected through the use of vascular ultrasound and echocardiography. Furthering our capabilities, nerve conduction velocity testing (NCV) is also utilized to support diagnosis of nerve involvement and manage risk. The company also reinforces its mission of promoting early testing through its athletics testing division, Wimbledon Athletics, specifically focusing on underlying symptoms related to arterial diseases to help minimize death among young athletes. Wimbledon Health Partners is an innovative cooperative marketing and practice-enhancement program