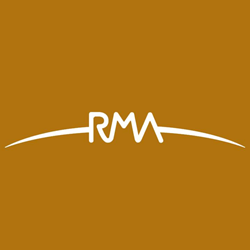 Successfully brokering this particular ranch listing brings national exposure and recognition to our agency.
Johnstown, CO (PRWEB) July 07, 2015
This month, Ranch Marketing Associates (RMA) was named the broker for Y Cross Ranch, a historically-significant property in Horse Creek, Wyoming. Ron Morris, Co-Owner and Broker, says RMA is now listing the ranch for $25,000,000. "Because of the history behind this ranch, it's made a lot of news in the local area," Morris says. "It's owned by some very prominent universities. After a lengthy selection process, we were chosen as the brokers for this listing, which is a huge honor."
At 17 miles long and an average of 6 miles wide, the Y Cross Ranch consists of 50,333 deeded acres, 3,949 State of Wyoming lease acres and 6,500 U.S. Forest Service lease acres for a total of 60,782 acres. The Y Cross Ranch was first assembled in 1941 as a purebred cattle operation, Morris explains. After owner Courtenay C. Davis' 1995 death, the ranch was donated in 1997 by the Courtenay C. Davis Foundation to the Colorado State University Research Foundation and the University of Wyoming Foundation as joint beneficiaries.
For the last 18 years, Y Cross Ranch has acted as a working, living laboratory where students can study plant and animal systems in their natural environment. According to Morris, the ranch's sale will allow both universities to further the scholarship and education that takes place there. "The Y Cross Ranch represents an extremely rare investment opportunity to own a classic western, low-overhead, large production ranch in a prime Wyoming location," says Ranch Marketing Associates' Ron Morris.
Ultimately, Morris says the Y Cross Ranch listing marks an important distinction for Ranch Marketing Associates given its size and significance. "Because this ranch is owned by two universities, it's a very complex listing. Any time big organizations like these are involved, it says a lot about the broker, who prevails through a rigorous listing process," Morris says. "Successfully brokering this particular ranch listing brings national exposure and recognition to our agency."
About Ranch Marketing Associates
Ranch Marketing Associates specializes in ranches for sale throughout the American West including Montana, Colorado, Wyoming, California and Texas. Their experienced brokers can help with local and national marketing strategies. To learn more, visit http://www.rmabrokers.com