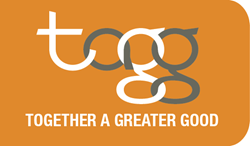 We want to make an even larger community impact
Omaha, Nebraska (PRWEB) July 07, 2015
Together A Greater Good (TAGG) partners with 88 Restaurant Group to increase funds raised for local non-profits. TAGG is an Omaha based start-up that offers a free mobile app that empowers people to support their school, cause or team without spending an extra dime, simply by patronizing local participating businesses. Users visit participating businesses, present the app when paying, and these businesses agree to donate 5% of "TAGGED" purchases, tracked through the app.
88 Restaurant Group is adding their restaurants to the program, but will also match the first $1,000 raised each month regardless of where the customer TAGGS their purchase. "We want to make an even larger community impact, and see this matching as an opportunity to generate even more interest and money being raised," said Charlie Yin, co-owner of 88 Restaurant Group.
Additionally, a.c.e. Tech, a provider of consumer and commercial computer repair and support services, is sponsoring a July campaign to incentivize participating non-profits to get more people TAGGING for them. Inspired by the year of U.S. Independence, 1776, a.c.e. Tech will be matching funds for organizations reaching 17 TAGGS, and tripling funds if they reach 76 TAGGS. "It is important for a community to be successful that we each give back to the non-profit organizations that are serving others, and TAGG is a great vehicle to do that through," said Chris Woodhouse, President of a.c.e. Tech.
Since launching the app in September, TAGG now has over 100 participating businesses, and over 300 non-profits, schools, and teams. "We are excited about these new partnerships and the momentum it will build, as it validates the need for this in our community. People want to contribute in making an impact, and TAGG allows people to support a local business and causes at the same time." said co-founder Holly Baker.
With these matches, up to 20% of purchases at over 100 area businesses will go back to the customer's cause of choice. "What makes this so exciting is the average TAGGER contributes $75 - $100 annually to the cause they care about. As we bring in community partners that amount becomes double, tripled and quadrupled! Together A Greater Good!" said co-founder Leslie Fischer.
About TAGG (Together A Greater Good)
TAGG's purpose is to revolutionize the way businesses and people do their part to give back to non-profits, schools, and teams. TAGG's mobile app makes giving back fun & easy by allowing users to "TAGG" their purchases at participating businesses. Through social media integration, the TAGG app provides awareness for non-profits and businesses, and inspires and motivates others to take part in the social good.
The mobile app was developed by Agilx, LLC, and is sponsored by Remax Results and Metro Magazine, both of Omaha. Learn more, including a list of participating businesses and organizations at http://www.togetheragreatergood.com. Download the free app 'Together A Greater Good' in the Google Play or App Store.