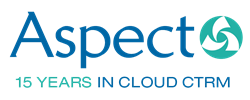 "We've just finished our most successful year yet, securing more ETRM/CTRM business than any other single vendor, and now in our 15th year in business I'm confident we will continue that level of performance," said Aspect CEO Steve Hughes.
Houston, TX (PRWEB) July 08, 2015
Global metals, minerals and concentrates trader MRI Group has chosen leading commodities trading and risk cloud solution company Aspect, after evaluating systems from several globally recognized vendors. With the alternatives looking more costly and taking longer to implement, Aspect proved its promise of fast deployment with AspectCTRM working and managing trades within just one month.
MRI Group - a subsidiary of S$15.2Bn revenue logistics and supply chain specialist CWT - switched to AspectCTRM to better manage a growing volume of business in its Singapore-based middle distillates, naphtha, gasoline and fuel oil business. The Aspect deployment is initially for front office distillates trading and risk management, together with back office functionality.
The company liked Aspect's low cost of ownership and uncomplicated user interface, real-time visibility of profit and loss, exposure and value at risk, and its holistic view of the business. Integration with SUN accounting is currently underway, underscoring the flexibility of Aspect system's Software-as-a-Service (SaaS) architecture.
Aspect president and CEO Steve Hughes said the MRI Group deal was yet more evidence of the company's ability to go head to head with other industry heavyweights and beat them on pricing, speed of implementation and user acceptance. "We don't believe that anyone else gets even close. We offer a fair, subscription-based pricing model. We can go from ink on paper to productive trade and risk management in less than a month. And we can tailor our solution to dovetail perfectly with a customer's established workflows and practices," he said.
"We've just finished our most successful year yet, securing more ETRM/CTRM business than any other single vendor, and now in our 15th year in business I'm confident we will continue that level of performance."