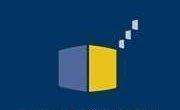 (PRWEB) July 09, 2015
"Calibrace" was featured on NewsWatch as part of its monthly Biz Report, which takes a look small, medium, and large businesses making an impact in their industry. Susan Bridges, a reporter for NewsWatch and a business expert, conducted the business review and shared with viewers and shared with viewers how Calibrace streamlines the talent acquisition process.
For anyone's that's worked in HR, they know the agony and complexity that goes into talent acquisition. It can be time consuming and costly to go through the whole process and scan so much information with the end result of not knowing who is going to be chosen and whether that person is the right person for the job. Well, Calibrace came up with a solution to streamline the hiring process.
Using machine learning and network intelligence, Calibrace busts through all of the complexity and handles all the data analysis for people in the talent acquisition and management process. From the job description creation to posting on job boards all the way to the on-boarding process, Calibrace analyzes and provides contextually relevant recommendations to help people make decisions while keeping all the data sorted properly.
Calibrace also provides process automation and collaboration necessary to the hiring process, from the hiring manager, to the recruiter, to the employee onboarding the new hire. Sometimes different employees have different ideas of what they want or are expecting and Calibrace gets everybody on the same page.
To go even further Calibrace has released a Google Chrome app called Calibrace Spring which offers all the basic functions of Calibrace right through the app – just making it more accessible. To start using Calibrace in a company, go to calibrace.com for full pricing and instructions on how to get started or download the Calibrace Spring app from the Google Chrome webstore.
To learn more, visit calibrace.com today.
About NewsWatch
NewsWatch is a weekly 30-minute consumer oriented television show that airs on the Discovery Channel and ION Network. NewsWatch regularly features top technology products and services, mobile applications for iOS, Android, and Windows devices, unique and beautiful travel destinations around the world, health and medical tips, and entertainment interviews on the show. NewsWatch airs on the Discovery Channel at 7:00 – 7:30 AM ET/PT.
NewsWatch is located in the greater Washington, DC area and has been on air for over 25 years. For more information or to watch the most recent episode, visit http://newswatchtv.com/biz-report.html.