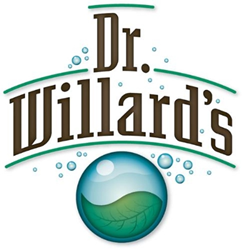 (PRWEB) July 11, 2015
"Dr. Willard's" was featured on NewsWatch as part of its monthly Biz Report, which takes a look at small, medium, and large businesses making an impact in their industry. Susan Bridges, a reporter for NewsWatch and a business expert, conducted the business review and shared with viewers how their natural products improve the overall health and wellness of people and pets.
Natural products have been sweeping the marketplace, and consumers are making more informed decisions about the products that they use -- pet care products included. In the 1960s, a scientist and chemist named, Dr. John Willard, invented a complex water catalyst that alters the molecular structure of normal water. His invention, now known simply as Dr. Willard's Water, makes water more efficient and reactive – improving peoples', plants' and pets' overall health and wellness by delivering nutrients at a higher rate.
For decades, countless industry leaders and veterinarians have been telling use about the benefits that Dr. Willard's® products had on their pets. In fact, The Whole Dog Journal, the Encyclopedia of Natural Pet Care and the Holistic Guide for a Healthy Dog, among others have published articles in which pet owners share their positive stories regarding the numerous benefits their pets experienced while using Dr. Willard's® products.
Dr. Willard's Natural Restorative Pet Care® Kit includes three new, holistic and natural compassionate pet care products, designed specifically to help improve dogs' nutritional health as well as address a wide variety of ailments facing dogs today. The kit includes: Dr. Willard's Vibrant Pet Water Drops, Dr. Willard's Rejuvenating Skin and Coat Spray and Dr. Willard's Soothing Aloe Gel for Pets – all cruelty-free and natural products.
The Vibrant Pet Water Drops enhance dogs' overall nutrition and general health in a simple, safe and effective way by optimizing nutrient absorption and enhancing cellular function. Dr. Willard's Rejuvenating Skin and Coat Spray restores moisture and beauty to the skin and coat of dogs; and relieves discomfort from a variety of conditions such as hot spots, scrapes, burns, abrasions and cuts. Dr. Willard's Soothing Aloe Gel for Pets naturally moisturizes dogs' skin, helps restores dogs' coats and relieves itching caused by a variety of skin irritations.
Dr. Willard's also donates a portion of their new products' sales to animal shelters -- so consumers, who purchase Dr. Willard's Natural Restorative Pet Care Kit® also help make a difference in the lives of abused and neglected animals at shelters and rescues across the country too.
To learn more, visit DrWillard.com today.
About NewsWatch
NewsWatch is a weekly 30-minute consumer oriented television show that airs on the Discovery Channel and ION Network. NewsWatch regularly features top technology products and services, mobile applications for iOS, Android, and Windows devices, unique and beautiful travel destinations around the world, health and medical tips, and entertainment interviews on the show. NewsWatch airs on the Discovery Channel at 7:00 – 7:30 AM ET/PT.
NewsWatch is located in the greater Washington, DC area and has been on air for over 25 years. For more information or to watch the most recent episode, visit http://newswatchtv.com/biz-report.html.