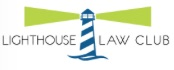 The night is far spent. The day is at hand. Let us therefore cast off the works of darkness and let us put on the armor of light. Romans 13:12
Houston, TX (PRWEB) July 13, 2015
In light of the recent Supreme Court decision in Obergefell v. Hodges* which dictates to the states to legalize same sex marriage, coupled with the recent trend to legally punish Christian business owners for standing by their beliefs, these business owners find themselves on the defensive in trying to live according to their faith.
As a proponent of 'Freedom for All' the Lighthouse Law Club announces the release of a new report addressing this issue. The Club is making available some great research on a specific, simple, and highly effective method which all Christian business owners may use to stay in business, honor their faith and be free of the worry of legal harassment by those who don't share the same values.
There is a remedy in the law. The Lighthouse Law Club hereby announces the availability a new 6 page report which Christian business owners can take to their attorney to properly position their business to be secure and successful.
Founder Mark Emery said this about the report: "Having the right to the freedom of speech, the right to associate (or 'not' as the case may be) and the right to have the freedom of religion were fundamental in the founding of America. It's in our blood and cannot be avoided. Regardless of the increasing attacks on these rights by the overreaching courts, there is remedy in the law and it is our purpose to share this knowledge with others so they can coordinate with their own legal counsellors to implement the remedy and live a life of peace without the threat of harassment from a militant LGBT agenda."
The Law Club has aligned itself with some of the sharpest legal researchers available today and it provides research and solutions on various important issues of common concern to the hardworking families who are under attack from so many different directions.
Membership in Lighthouse Law Club is Free. Everybody is welcome. The 'Religious Freedom' report is available to members upon registration. http://www.lighthouseliberty.club
*U.S. Supreme Court docket #14-556