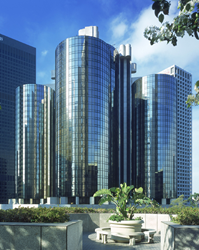 Los Angeles, California (PRWEB) July 09, 2015
Scheduled for Saturday, August 1st, The Westin Bonaventure and LA Prime's annual outdoor Cooking on the Edge class pairs Executive Chef Jose Velasquez and Executive Sous Chef Ali Parvinjah with pitmaster Neil "Bigmista" Strawder, known for his mouthwatering BBQ that sells out often and early.
The chefs will create a one-of-a-kind experience designed to delight your taste buds and up your BBQ game. A specially crafted menu features BBQ ribs from Bigmista in addition to a number of locally sourced, grilled items including California white corn, jumbo asparagus, summer squash kabobs and grilled escarole. In addition, quinoa avocado salad, watermelon gorgonzola and micro arugula salad, and dessert will be served. Cabo Wabo® drinks will also be featured.
The "Cabo Wabo Summer Barbeque" Cooking on the Edge class is taking place on Saturday, August 1st at 1:00 pm in downtown Los Angeles, at The Westin Bonaventure Hotel and Suites, 404 S. Figueroa Street, on the hotel's Plaza Pool Deck.
Reservations are required. Please RSVP to Claudia Lambaren at the Westin Bonaventure: Claudia (dot) lambaren (at) westinbonaventure (dot) com. Limit two people per reservation/RSVP. Seating is limited and participants must be 21 years of age or over. The cost for the cooking class is $85 per person, excluding tax and gratuities. Reservations are taken on a first come, first served basis.
-ENDS-
About The Westin Bonaventure Hotel and Suites
The Westin Bonaventure Hotel and Suites is located at 404 South Figueroa Street in downtown Los Angeles. For more information about The Westin Bonaventure Hotel and Suites, please visit http://www.thebonaventure.com. For inquiries about group events and conventions, please call (213) 624-1000. The hotel is operated by Interstate Hotels & Resorts (http://www.interstatehotels.com), the leading U.S.-based global hotel management company.