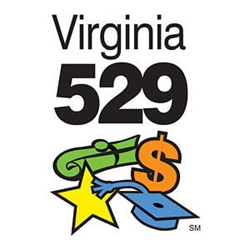 (PRWEB) July 17, 2015
"Virginia529" was featured on NewsWatch as part of its monthly Biz Report, which takes a look small, medium, and large businesses making an impact in their industry. Susan Bridges, a reporter for NewsWatch and a business expert, conducted the business review and shared with viewers how this is the largest 529 college savings program in the country.
The student loan debt in this country has skyrocketed and becoming a hardship for recent graduates and families of college-bound students. And according to the Consumer Financial Bureau, student loan debt in the United States is over $1 trillion. Higher education comes with a hefty price tag, so that's why it's important to start saving with a 529 plan.
A 529 plan is a college savings account that encourages people to save money tax-free for higher education. Each state offers a 529 plan. One such plan – actually the largest in the US— is Virginia529.
Virginia529 CEO Mary Morris said, "Why would somebody from anywhere look Virginia? We have one of the highest ranked and regarded programs in the country, we're the largest program by far, we have over $50 billion dollars in assets under management, and we're just under a quarter of the 529 industry across the country."
People only need $25 to start an account with Virginia529. There are four programs that can be set up online with automatic payments to reach savings goals. People in other states can invest in a Virginia529 plan but they need to take a look at their home state's plan first because they may offer a state income tax deduction for residents.
To learn more, visit virginia529.com today.
About NewsWatch
NewsWatch is a weekly 30-minute consumer oriented television show that airs on the Discovery Channel and ION Network. NewsWatch regularly features top technology products and services, mobile applications for iOS, Android, and Windows devices, unique and beautiful travel destinations around the world, health and medical tips, and entertainment interviews on the show. NewsWatch airs on the Discovery Channel at 7:00 – 7:30 AM ET/PT.
NewsWatch is located in the greater Washington, DC area and has been on air for over 25 years. For more information or to watch the most recent episode, visit http://newswatchtv.com/biz-report.html.