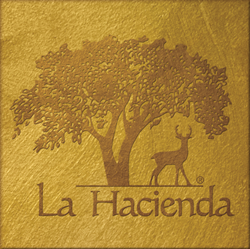 Hunt, TX (PRWEB) July 09, 2015
Dr. James Boone, Medical Director at La Hacienda Drug and Alcohol Treatment Center, will be the opening plenary speaker at this year's C.O.R.E Conference July 19 - 22, 2015 at the Omni Amelia Island Plantation Resort, Amelia Island, Florida. His topic, "The Evolution of Modern Medicine Has Made the Spiritual Foundation of 12 Step Recovery Obsolete…Fact or Fiction," is one that is sure to get people talking. Technological advances in medicine have further re-enforced our thoughts that only what can be seen or documented via science is actually truth. Therefore, spiritual dimension of 12 Step recovery has always been difficult to document.
"We have commonly seen science lag behind in what has been "known" by others before "proven" by science. Washing your hands was known to be healthy prior to identifying germs and pathogens is a simple example. It is fascinating to now document some of the neurobiologic benefits and changes that 12 Step recovery offers and to see scientific evidence to support the spiritual program of recovery presented by Bill Wilson over 75 years ago," says Dr. James Boone.
Dr. Boone will give a cursory review of the neurobiology of addiction followed by the documented neurobiologic recovery that takes place with 12 Step recovery. He will provide further evidence of what A.A. has established over its long history of successfully changing lives and objective evidence that 12 Step recovery is indeed the most successful and healthy approach to life long recovery and healing. He will present data regarding the increased emphasis on the spiritual foundations and practices that create true "psychic change" and the subsequent decreased need and usage of psychotropic medications. He will finally discuss the need to incorporate the traditional 12 Step abstinence based model of treating addiction along with the use of physical therapy and alternative therapies such as yoga, acupuncture, biofeedback, visualization and others for the effective treatment of chronic pain without opiates.
Art VanDivier, Executive Director of La Hacienda Treatment Center, states "without question the last decade has seen revolutionary advances in medical science through research and technology. Our ability to study the neurobiology of addiction is something I only dreamed when I began my career in this field 35 years ago. As a result of many new discoveries, we are on the verge of identifying why neurologically, for 76 years, the 12 Steps have successfully created change in individuals."
About the C.O.R.E (Clinical Overview of the Recovery Experience)
Many conferences focus on science and practice, but with an alarming and growing emphasis on drug replacement therapies, recovery is increasingly playing a secondary role. While science and new clinical tools are important, they cannot replace the Twelve Steps as a key means of facilitating the personal growth that is necessary for a sustainable and long-term recovery. C.O.R.E. highlights the critical importance of 12 Step processes and abstinence-based recovery and presents new options for productively integrating useful clinical tools into a larger recovery-oriented treatment culture.
About Dr. James Boone
Dr. James Boone, Medical Director, has worked with La Hacienda Treatment Center since 2004. He graduated from Baylor University in 1980 with a BS degree, followed by attendance at Southwestern Medical School in Dallas, TX where he graduated with honors in 1984. He did his internal medicine internship and residency at Baylor University Medical Center in Dallas, Texas and completed the program and his board certification in Internal Medicine in 1987. In 2004, he started full time Addiction Medicine at La Hacienda Treatment Center in Hunt, TX. He has been a member of the American Society of Addiction Medicine since 2004 and is board certified in Addiction Medicine.
About La Hacienda
La Hacienda Treatment Center continues to set the standard in professional residential care facilities for alcohol and drug rehabilitation. For over 40 years, individuals and families seeking to improve their quality of life have come to our campus and successfully left their addictions behind them. La Hacienda is one of the leading privately-owned drug and alcohol treatment centers in the state of Texas and is ideal for those desiring to escape the city while working toward a full and lasting recovery from addictions and addictive behavior. Whether you are an individual seeking help, or a concerned loved one seeking help for a family member, the dedicated staff at La Hacienda will be there every step of the way.
For additional information or a sample copy, contact: Sarah McDonald,
smcdonald(at)lahacienda(dot)com or call 361-290-6580
To learn more about La Hacienda and our programs visit http://www.lahacienda.com or call
800-749-6160