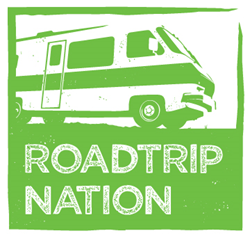 We aim to provide a fresh lens to view the meaning of learning differently and provide an additional platform for the learning and attention issues community to be better understood
Costa Mesa, Califnorni (PRWEB) July 08, 2015
Roadtrip Nation, a career exploration organization, has partnered with Understood.org, a digital platform supporting parents of children with learning and attention issues, on the Being Understood Roadtrip. The collaboration will send three young adults with learning and attention issues on the road to meet with leaders who have successfully forged their own career paths while embracing their learning and attention issues.
Nicole Korber, age 23, has always appeared confident. However, she has struggled privately since her diagnosis at a young age with dyslexia and dysgraphia, which explained why reading and writing was harder for her than it was for her friends. Now a college graduate, Nicole continues to wrestle with the misperception that people with learning and attention issues are not as smart as their peers. Through this road trip, Nicole looks forward to challenging expectations of what she can, and will, accomplish and to finding inspiration and direction from the many leaders she meets.
Noah Coates, age 18, has ADHD and dyslexia and has just graduated from high school. Noah is ambitious and eager to pursue a career but faces the challenge of identifying a career path that best leverages his strengths and interests. Noah hopes that meeting professionals with similar learning and attention issues will help him to understand the opportunities out there and how to properly prepare for them.
Stephanie Whitman, age 22, never knew how common her learning and attention issues were. Her non-verbal learning disability, which made understanding non-verbal cues like body language and facial expressions difficult, made it hard for her to connect with her peers. It wasn't until she began her freshman year of college – a milestone many doubted she would achieve—that Stephanie found a community where she felt she belonged. This road trip provides Stephanie the opportunity to inform and inspire other young adults like her, showing the world the many faces and capabilities of people with learning and attention issues.
In the United States alone, one in five people struggles with reading, math, writing, focus, or attention, according to the 2014 State of Learning Disabilities Report. The Being Understood Roadtrip, which will become a documentary set to air on PBS in Fall 2016, will further explore the stories of young adults with learning and attention issues as they meet with inspirational leaders who share their journeys of trial and triumph with their own learning and attention issues. The participating road-trippers, and all children and young adults with learning and attention issues, will find encouragement and wisdom for their own roads ahead as they are exposed to the innovative paths that many professionals in the country have taken.
"We are honored to put these brilliant young adults on the road to see the many paths to career success. We aim to provide a fresh lens to view the meaning of learning differently and provide an additional platform for the learning and attention issues community to be better understood," said Mike Marriner, Cofounder of Roadtrip Nation.
The Being Understood Roadtrip launches on July 9 from Roadtrip Nation's headquarters in Costa Mesa, California. Distinguished leaders they will speak to include Howie Mandel, host of Deal or No Deal and America's Got Talent, who speaks openly about his obsessive compulsive disorder and attention deficit hyperactivity disorder, John Rodrigues, an author and scholar who has overcome the challenges of his dyslexia, student and education advocate McKenzie Erickson, among many more.
"We know that often when parents discover that their child has a learning or attention issue they become concerned about what that means for their child's future. We hope that the Being Understood Roadtrip will give parents both information and inspiration for the road ahead and help them help their children uncover their strengths and aspirations," said Kevin Hager, Chief Communications and Engagement Officer for Understood.
In addition to following the progress of the road-trippers, all professionals with learning and attention issues are encouraged to tell their stories on Roadtrip Nation and Understood.org's "Share Your Road" online hub. The electronic platform allows professionals everywhere to share their stories with young people who also learn differently and desire to be better understood. The Being Understood Roadtrip is supported by Understood.org and the Oak Foundation. To stay up to date on the journey and campaign, click here and follow @RoadtripNation, @UnderstoodOrg, and the hashtag #BeingU.
# # #
About Roadtrip Nation
Roadtrip Nation, renowned for its New York Times best-selling career guide, award-winning documentary television series, and acclaimed classroom curriculum, is a career exploration organization that creates content, products, and experiences to help individuals pursue fulfilling careers. Combining self-reflection with real-world exposure, Roadtrip Nation's tools enable youth to connect their interests to relevant life pathways and stay engaged with their futures.
For more information, visit roadtripnation.com and roadtripnation.org.
About Understood.org
Understood.org is a comprehensive free online resource created by 15 nonprofits that care deeply about kids with learning and attention issues. Understood empowers parents through personalized support, interactive tools, daily access to experts, a community of parents and more, so their children can go from simply coping to truly thriving in school and in life. Launched in fall 2015, Understood.org is the 2015 Webby Award winner for Best Family/Parent website.
Media Contacts:
Loureen Ayyoub, Roadtrip Nation
Phone: (714) 280-2153
Loureen(AT)roadtripnation.com
Ashley Tanks, Edelman
Phone: (404) 388-2970
Ashley.Tanks(AT)edelman.com