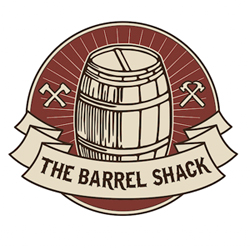 The Barrel Shack - The destination for rustic living.
(PRWEB) July 21, 2015
The Barrel Shack is delighted to announce the launch of their new collection that has been created with the utmost care to suit the needs of people that look to experience a rustic lifestyle.
The company is highly appreciated in the market as a lifestyle brand offering the highest level of woodworking and craftsmanship to deliver unique home décor and lifestyle products. The new, Rustic Living Collection from the Barrel Shack boasts of a huge number of items including kitchen cabinets, clocks, boxes, jars, candle holders, and many other tastefully crafted decorative items.
In today's virtual world, life comes pre-assembled and pre-packaged for most people. Most of these people are happy living life with their mass-produced clothing, artificial flowers, plastic toys, preservative filled food, etc.
However, in the last few years, there has been an increasing tendency around the world to get back to the basics of life by shifting to a rustic lifestyle. Subsequently, there has been increasing demand for rustic style in home décor and interior designing.
Check out the The Conquest from The Barrel Shack on Amazon - http://www.amazon.com/dp/B00Z6T6FEA
The Barrel Shack team comprises of designers that are extremely passionate about an authentic, rustic way of living, and it reflects in each of their work. After the basic designing of the product, these designs are brought to life by the master craftsmen. Interestingly, no two products created by the Barrel Shack are same. This team's goal is to deliver unique and stunning pieces of art that transcends what is deemed possible.
Talking about the company's new, Rustic Living Collection, a senior spokesperson from the Barrel Shack said, "We are extremely happy to introduce our new Rustic Lifestyle Collection. Each item in this collection has been designed to suit the lifestyle needs of people that want rustic home items and décor. To find out more about this collection, please visit our website."
To take a look at the Rustic Living Collection from the Barrel Shack, please visit http://www.thebarrelshack.com/
About 'The Barrel Shack': The Barrel Shack is passionate about wood working and unique craftsmanship. Their goal is to tell a story with their hands, paint a visual wood picture that brings pieces to life.  The company's objective is to move people with beautiful, authentic wood pieces that will inspire.
Find The Barrel Shack on Facebook - https://www.facebook.com/pages/The-Barrel-Shack/1643537642557359
Contact:
Website: http://www.thebarrelshack.com/
Email: support(at)thebarrelshack(dot)com