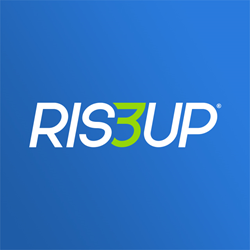 "We're truly excited to finally bring RIS3UP to the general public," said Paul Marcellino, CEO of Dead Sea Moringa
(PRWEB) July 09, 2015
Dead Sea Moringa, a company that develops an all-natural premium nutritional supplement made from the moringa oleifera plant, announced it has begun crowdfunding for its new product called RIS3UP.
RIS3UP is a pharmaceutical-grade formulation of vitamins, minerals, and super-foods that are all extracted from natural plant sources utilizing a unique non-heated, non-alcohol extraction process. The naturally occurring bioactive molecules in the plants remain in their natural form as they are then suspended in water and then concentrated to fit into easily swallowed and absorbed liquid-filled capsules.
People who have already tested RIS3UP report a greater ability to make it through an entire day without experiencing mental and physical crashes. These people are happy to report that this new product is a great alternative to unhealthy alternative energy products that can cause long-term health complications when overused.
Now, interested consumers have the opportunity to contribute to a campaign to ensure its benefits reach a wide variety of people. "We're truly excited to finally bring RIS3UP to the general public," said Paul Marcellino, CEO of Dead Sea Moringa. "This campaign gives people a chance to be invested in the product from an early phase to make sure it gets off on the right foot. Anyone who struggles with energy and focus throughout their day and are looking for a unique, natural solution to combat that problem should take a look at RIS3UP and consider giving a contribution. Most products that are popular today are successful because of the marketing dollars that are behind it, usually having nothing to do with the actual product or its health benefits. By crowd-funding RIS3UP, we are giving the power back to the people to decide for themselves what products they literally want to see rise up naturally above the rest."
Dead Sea Moringa debuted its RIS3UP concept and introductory video at the ECRM Diet, Vitamin & Sports Nutrition trade show in Tampa, Florida in June, where it received exceptionally positive responses from many large retail chains. Its crowdfunding campaign will take place on Indiegogo where customers will have an opportunity to contribute at any level. Dead Sea Moringa's initial fundraising goal is $75,000, which will help the company offset costs of the first manufacturing run—making the product available to a wider audience throughout the United States.
While there has been a significant upsurge in the energy supplements market touting the use of natural ingredients, there is an urgent need for enhanced testing of ingredients along with the transparency of their supply chains. Because of the many years of scientific research and development, as well as the use of natural ingredients like Guayusa, an up and coming super-food, as well as the enhanced potency of the Dead Sea Moringa, a plant famous for its high concentrations of important vitamins, minerals and amino acids, grown in the mineral-rich soil of the Dead Sea region, the honesty and integrity of RIS3UP stands tall above it's competitors.
"We really think this product is going to change people's lives for the better, and we can't wait to see how people respond to it on a broader scale," said Marcellino. "People deserve a better way to make it through their day without having to resort to potentially harmful energy drinks, and RIS3UP offers exactly that."
For more information about the RIS3UP crowdfunding campaign, and to make a contribution, visit the campaign's page on Indiegogo. To learn more about Dead Sea Moringa, visit the company's website: http://www.deadseamoringa.com.