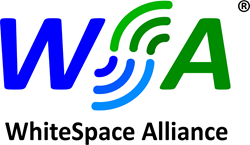 Chelmsford, MA (PRWEB) July 23, 2015
The WhiteSpace Alliance (WSA) ®, a global industry organization enabling sharing of underutilized spectrum, announced today that it will host its Global Summit on 26-27 October, 2015 in New Delhi, India. The conference is titled "Delivering on the Promise of "Digital India": How Sharing of TV Band Spectrum is Enabling Broadband Services."
WhiteSpace Alliance is working closely with the Government of India in its groundbreaking "Digital India" initiative. India has made major investments to implement its National Optical Fiber Network (NOFN) as a high performance backbone network connecting hundreds of Gram Panchayats, local administrative entities providing a wide range of basic services to millions of citizens. Now, the Ministry of Communications is collaborating with WSA and the Indian Institute of Technology Bombay (IIT Bombay) in commercial pilots to provide "middle mile" connectivity to enable next-generation services such as Digital Inclusion, e-Health and e-Education.
The WSA Summit will describe plans and results of these whitespace deployments in India. Participating equipment vendors and service providers will share lessons learned, and senior government officials and global regulators will discuss implications for future implementation.
"Providing Internet access to underserved populations is critical for growth in the New Millennium. India is committed to bringing those economic benefits to its 1.3 billion citizens," said Dr. Apurva N. Mody, Chairman of WhiteSpace Alliance. "WSA is collaborating enthusiastically with the Government to demonstrate how whitespace solutions can deliver broadband services reliably and cost-efficiently to realize the 'Digital India' vision."
For more information on the Summit agenda and sponsorship opportunities, please visit http://www.whitespacealliance.org/GlobalSummit.html.
To register for the Summit, please go to WhiteSpace Alliance Global Summit.
Register by 31 August to receive the WSA Global Summit Registration Discount.
WhiteSpace Alliance, developer of Wi-FAR™ and WSAConnect™ interoperability specifications, has a following of more than 200 major commercial, academic, government and regulatory organizations around the world. WSA member organizations benefit from access to technical specifications that decrease development costs; expanded access to global markets, regulators and government agencies; and ongoing marketing support at no additional cost. Consumers benefit from a multi-vendor, interoperable ecosystem that brings down the overall cost of broadband access. For more information on WhiteSpace Alliance, please visit http://www.WhiteSpaceAlliance.org.
About WhiteSpace Alliance
The mission of the Whitespace Alliance (http://www.whitespacealliance.org/) is to promote the development, deployment and use of standards-based products and services as a means of providing broadband capabilities via WhiteSpace spectrum. By promoting the use of standards, the Alliance will enable companies to provide broadband connectivity at reasonable cost. The WSA will also act as an enabler of the emerging white spaces ecosystem by helping to put in place interoperability, conformance, and compliance testing to make sure that our member stakeholders get the needed information & collaborations to succeed both in the market place and with regulatory requirements. Interoperability specifications will allow multiple vendors to enter the market and help to reduce the costs for the consumers. WhiteSpace Alliance promotes the use of IEEE, 3GPP and IETF Standards for use in the WhiteSpaces.