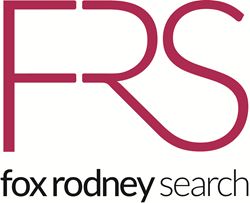 New York, New York (PRWEB) July 10, 2015
Fox Rodney Search, is pleased to announce that Raj Selvadurai has joined the firm as a Director to lead the firm's New York office.
Raj Selvadurai is a 15 year veteran of the New York legal market starting his career at ALM Media as the Director of Diversity Publishing, responsible for such titles as The Minority Law Journal and Diversity and the Bar.
In 2005, Mr. Selvadurai joined Vault.com, an online media company which publishes the Vault Top 100 Law Firm Survey taken by over 20,000 BigLaw attorneys, serving as Global Managing Director. Upon the successful sale of Vault.com in 2007, he moved to a well-known boutique legal search firm, overseeing partner searches, global marketing and internal recruitment.
Most recently Mr. Selvadurai managed the New York Office of Robert Half Legal, a $7 Billion, Fortune 500 staffing company serving BigLaw clients, placing attorneys and legal professionals throughout the New York market.
"Raj's appointment is an important step for the firm, as we continue to invest in expanding client and candidate service both in New York and around the globe. FRS is committed to assisting elite law firms achieve their strategic growth objectives, and Raj is ideally placed to deliver real results in the New York market," said Michael Ellenhorn, US Managing Director for Fox Rodney Search.
Stephen Rodney, CEO of Fox Rodney Search, added, "Raj has held senior level positions in some well-respected organizations and has a proven track record of success. He has developed a network that will be a tremendous boost to both our US and global businesses and will significantly increase our market visibility and bandwidth."
Commented Mr. Selvadurai, "Fox Rodney Search is a true global leader and I am incredibly excited for the opportunity to be part of a team of talented professionals who are committed to top level client service and expert thought leadership in legal recruitment."
A graduate of Cornell University with a B.A. in Government and International Studies, Mr. Selvadurai earned varsity letters in both Football and Soccer and is Lean Six-Sigma certified.
About Fox Rodney Search
Fox Rodney Search is a global legal recruitment boutique focusing on partner and associate searches, team moves, and office openings as well as general counsel and head of legal in-house searches. The strength and experience of their global team, combined with their market knowledge and specialist in-house research function, has firmly established the company as a trusted advisor to many of the top law firms and individuals in the legal profession. (http://www.foxrodney.com)